Catholics in Louisville, southern Indiana can eat corned beef for St. Patrick's Day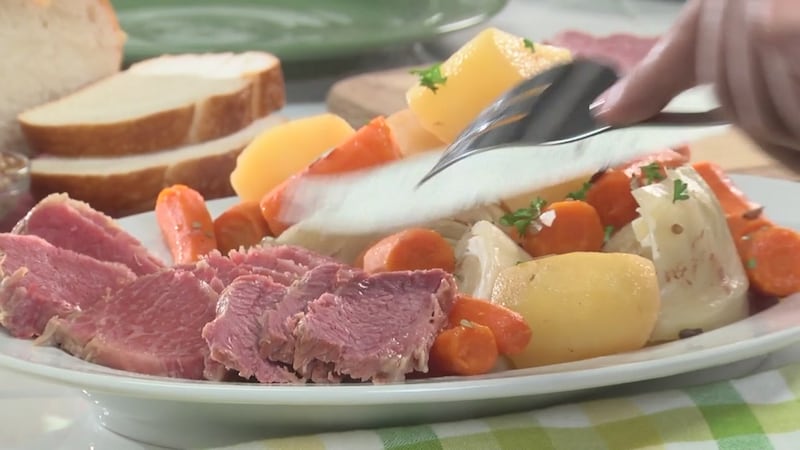 Published: Mar. 15, 2023 at 1:38 PM EDT
LOUISVILLE, Ky. (WAVE) - St. Patrick's Day falls on a Friday this year, and local archdioceses are allowing Catholics to partake in celebration amid the Lenten season.
Many Catholics who celebrate St. Patrick's Day with a meal of corned beef and cabbage had wondered if they could celebrate this year, as the holiday falls on a Lenten Friday, where Catholics abstain from eating meat.
The Archdiocese of Louisville was the first to grant a dispensation of obligation, allowing Catholics within Louisville to eat meat on St. Patrick's Day.
In a letter from the Office of the Archbishop, while the practice of abstinence has been the norm within the diocese, "certain feasts occur that prompt a decision to exempt from the usual penitential practices."
(Story continues below)
The Archdiocese of Indianapolis, which covers parishes in southern Indiana, released a dispensation on March 3 announcing Catholics can eat meat on the Friday of St. Patrick's Day "provided that they abstain from meat on some other day during the week of March 19 in addition to Friday, March 24."
The act of eating corned beef and cabbage goes back to the 19th century for Irish Americans, where experts said corned beef was often used as a substitute for more expensive meats such as bacon.
For those who would still like to partake in fish fry season, WAVE has a list of locations offering fried fish and other meatless options.
Copyright 2023 WAVE. All rights reserved.