Churchill Downs reveals official menu for Derby 149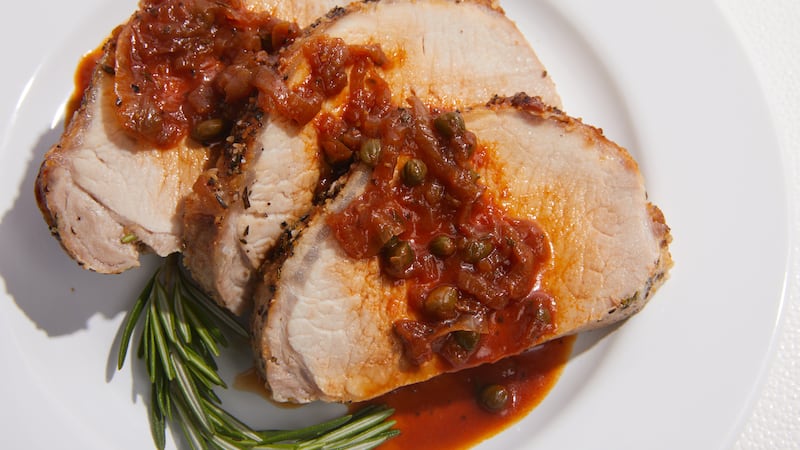 Published: Mar. 21, 2023 at 1:59 PM EDT
LOUISVILLE, Ky. (WAVE) - Churchill Downs announced the official menu that will be served to guests at the racetrack for the Kentucky Oaks and the Kentucky Derby.
For the second year in a row, Chef Kenneth Hardiman created the official menu that offers a variety of dishes that explore the southern tradition of the Kentucky Derby, according to a release.
Churchill Downs said the chef will be helming the culinary operation for track hospitality partner Levy.
Hardiman said the menu served for Oaks and Derby looks to elevate classic Kentucky dishes that will feature locally sourced dairy and produce items.
"Leading the culinary team at the Kentucky Derby is one of the highest honors a chef can have, and I'm excited for the opportunity to add to the Kentucky Derby's rich culinary legacy again this year," Hardiman said in a release. "Moments like the Kentucky Derby challenge and motivate us chefs to be at our best, to focus on all of the details, from the seasonal ingredients we source all the way down to the garnishes, in order to create amazing food and beverage experiences for our guests who enjoy the event in different ways."
Churchill Downs said in addition to the traditional menu, the racetrack will also be offering signature Kentucky beverages and cocktails, such as the mint julep.
Several highlights from the menu include:
Mashed Sweet Potatoes (Woodford Reserve Bourbon® brown butter, herb, candied spiced pecan)
Seared Chicken Breast (Local honey glaze, scallion, benne seed, citrus)
Roasted Sliced Pork Loin Medallions (Sweet Onion, green peppercorn demi-glace)
Heirloom Grain Salad (Sundried cherry and apricot, carrot, pepita, citrus vinaigrette)
The racetrack said it expects more than 200,000 dining guests in attendance and plans to serve 24,000 meals on Oaks and Derby Day in premium dining areas.
For more information on the official Derby menu, click or tap here.
Copyright 2023 WAVE. All rights reserved.