Former LMPD officer convicted in Explorer child sex abuse scandal released from prison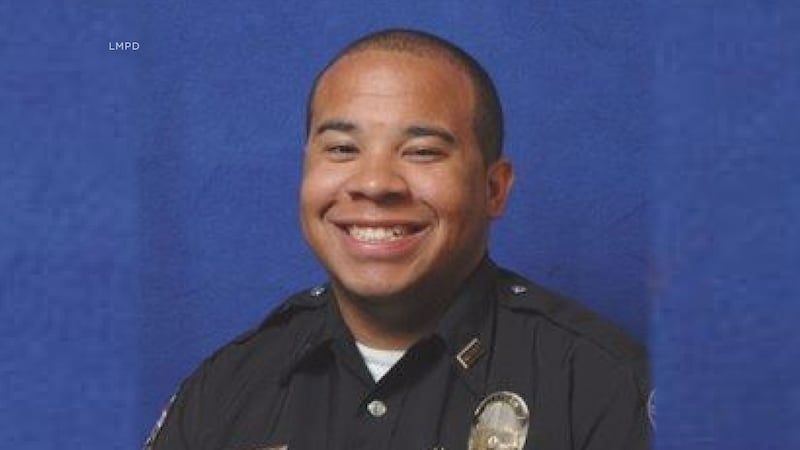 Published: Mar. 21, 2023 at 6:36 PM EDT
LOUISVILLE, Ky. (WAVE) - One of the former Louisville officers convicted in the department's Explorer Program child sex abuse scandal has been released from prison, WAVE News Troubleshooters confirmed.
Brandon Wood, 36, was released from federal prison in February and is now listed as a sexual predator on Kentucky State Police's registry.
Wood was one of three former officers convicted in the case.
Wood pleaded guilty and received a five-year sentence for sexually enticing a minor in federal court. He also was convicted of child sex abuse charges in state court. Those sentences ran consecutively.
According to federal court documents, between 2011 and 2012, Wood attempted to entice a teenager to engage in sexual activity.
"Wood met Doe through the LMPD Explorer Program during a camp held in Bullitt County, where Wood was a counselor and sworn LMPD officer," the Plea Agreement stated. "Wood used social media to contact John Doe 1 after the camp. Those communications resulted in an attempt to entice the minor to engage in sexual activity."
Wood, along with his co-defendant Kenneth Betts was at the center of one of the biggest black eyes the department had received at the time.
Media coverage, which lasted several years, included criticisms of then Chief Steve Conrad, who declined to pursue a criminal investigation after allegations surfaced in 2013.
Reports revealed Conrad allowed Betts to resign from the department in 2014 against the advice of other LMPD officers who wanted him fired. Conrad then closed the internal investigation "by exception" in April 2014.
The case wasn't criminally investigated until after the FBI got involved.
A civil lawsuit filed by multiple victims was settled in 2021.
Betts, who was the program's supervisor, remains in prison after receiving a 16-year sentence for child sex abuse, child pornography and sodomy.
Wood will still be under federal supervision for the next 10 years.
Copyright 2023 WAVE. All rights reserved.