Louisville parents welcome newborn daughter following tragic loss of two children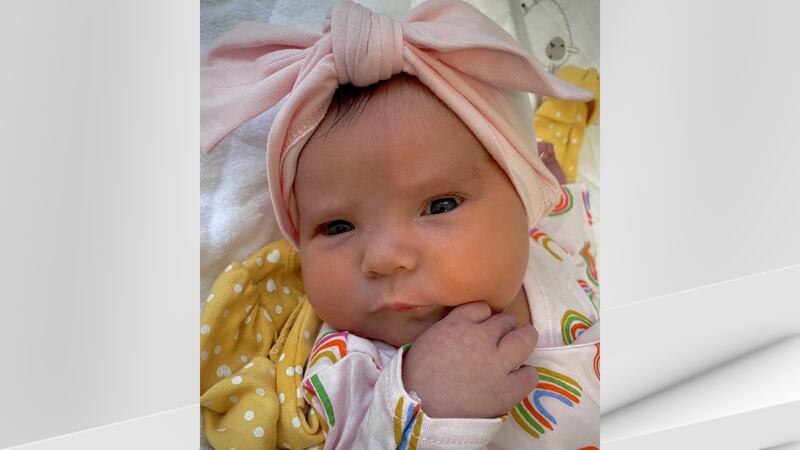 Published: Mar. 21, 2023 at 5:07 PM EDT
LOUISVILLE, Ky. (WAVE) - A Louisville family has some happy news to share following the tragic loss of their two children.
Lauren and Matt Kirchgessner welcomed their newborn daughter on Thursday. Poppie Carolyn Kirchgessner came into the world weighing 8 pounds and 10 ounces.
(Story continues below)
In December 2020, the Kirchgessners were on vacation in Panama City Beach with their two children, 6-year-old Addie and 4-year-old Baylor.
The family was playing a round of mini-golf at Florida fun park when a truck driver veered off the road due to a seizure, crashed through the fence and hit the kids.
Addie and Baylor were killed in the crash.
The Kirchgessners filed a lawsuit in the case. Turning their heartache into hope for others, the couple started a non-profit named in honor of the kids, the Addie and Baylor Kirchgessner Foundation.
The non-profit helps give books to children.
Now, the Kirchgessners have welcomed a new form of hope into their lives.
Poppie is named after Lauren's grandfather, who passed away at Thanksgiving. Her middle name comes from his wife, Carolyn.
Carolyn was also Addie's middle name.
Welcome to the world, Poppie! Congrats to the Kirchgessners!
Copyright 2023 WAVE. All rights reserved.