General Assembly passes resolution to rename road after Jacob McClanahan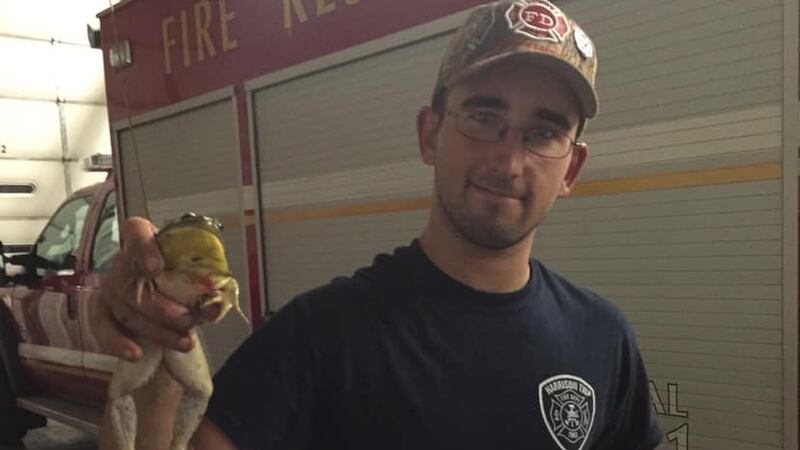 Published: Mar. 21, 2023 at 10:37 PM EDT
LOUISVILLE, Ky. (WAVE) - A resolution that will memorialize Jacob McClanahan passed the General Assembly on Tuesday.
McClanahan was born and raised in Corydon.
He worked for the Harrison County Highway Department and served as a firefighter for Ramsey Volunteer Fire Department, Harrison Township Volunteer Fire Department, Leavenworth Volunteer Fire Department and New Middletown Volunteer Fire Department.
McClanahan was shot and killed on May 16 when he stopped to help a stranded driver. According to officials, Justin Moore opened fire on McClanahan before being shot dead by a Palmyra police officer.
Authored by state senator Gary Byrne, Senate Concurrent Resolution 6 would rename a stretch of State Road 135 after McClanahan. The stretch will begin at School Lane and span toward Palmyra, according to a release.
"The Harrison County community has shown nonstop compassion for Jacob's family for more than a year now as we have worked to draft and pass this resolution," Byrne said. "I am pleased to see the state unanimously support the proposal and recognize the selflessness of our local emergency personnel, like Jacob, show our communities every day."
"It has been an honor to carry this resolution throughout the legislative process on behalf of our community and I hope renaming this stretch of road ensures Jacob's sacrifice is never forgotten," Byrne said.
For more information about SCR 6, click here.
Copyright 2023 WAVE. All rights reserved.