Man charged with double shooting on West Muhammad Ali Boulevard
Published: Mar. 22, 2023 at 12:23 AM EDT
|
Updated: Mar. 22, 2023 at 4:20 PM EDT
LOUISVILLE, Ky. (WAVE) - A Louisville man has been arrested in a shooting that sent two people to the hospital Tuesday night.
Anthony Howard, 25, was charged with attempted murder, assault, wanton endangerment and criminal mischief in connection to a shooting in the 300 block of West Muhammad Ali Boulevard.
Calls reporting a shooting came in just before 11 p.m., LMPD spokesman Aaron Ellis said.
Officers responded and found a man and woman shot in a business.
According to an arrest report, Howard approached a former romantic partner where she worked and attempted to kill her, taking out a handgun and firing multiple rounds.
(Story continues below)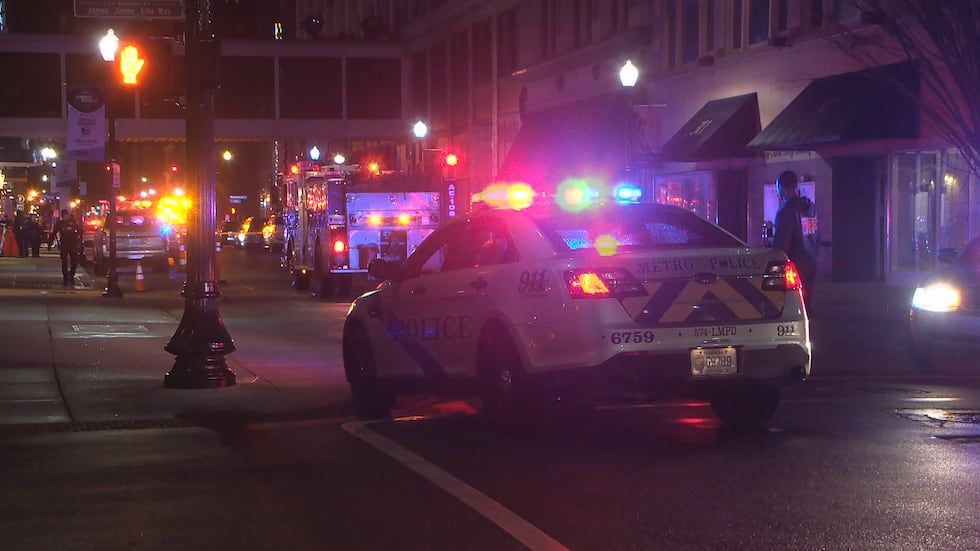 One person was struck multiple times and was seriously injured. Another person was grazed by a round.
"It was like a bomb went off because there was like six ambulances, four police cars and the whole street was blocked off," visitor Mel Espino said.
As Howard fired his gun towards another victim, one round struck the front glass door and caused it to shatter, with damage estimated at $500 to $1,000.
"I found out this morning, which was a shock because I knew Anthony," neighbor Jason Free said. "We had worked together previously and I just couldn't believe it, my jaw dropped. I saw him last week. He came by and he was energetic, he was happy, he was telling me about his future, and then this. So I am just completely shocked."
Police said there were six people inside the business who were within close proximity of the shooting.
Howard was booked in Metro Corrections and appeared in court on Thursday morning.
A judge placed Howard's bond at $250,000, ordering no contact with victims or witnesses and no possession of firearms.
Howard entered a plea of not guilty and is scheduled back in court on March 31.
This is an ongoing investigation by LMPD's Domestic Violence Unit.
The Center for Women and families is reminding victims of domestic violence there is help available.
Zenebia Wall, director for Center for Women and Families of Southern Indiana, said the first step is to reach out to a trusted friend or family member.
"It could be a coworker," Wall said. "If you know you are in your place of employment, you know you can have a conversation with your employer to let them know that a situation is going on. Just so that way you have an extra layer of protection."
Anyone with information can call the anonymous tip line at (502)574-LMPD or use the online crime portal by clicking or tapping here.
To learn more about resources available at the Center For Women and Families, click or tap here.
Copyright 2023 WAVE. All rights reserved.