Queer Kentucky hosts panel discussion on LGBTQ+ suicide awareness and prevention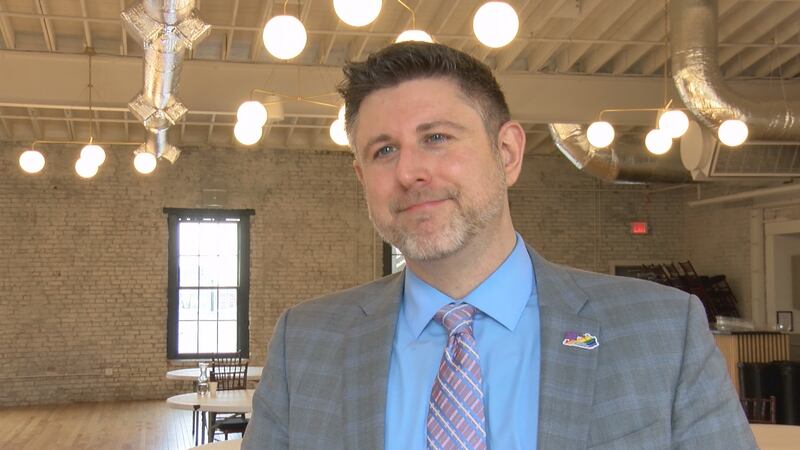 Published: Mar. 23, 2023 at 4:23 PM EDT
LOUISVILLE, Ky. (WAVE) - Queer Kentucky and partners joined together on Thursday to host a panel discussion on LGBTQ+ suicide awareness and prevention.
According to the Trevor Project's 2022 survey, 50% of LGBTQ+ teens have seriously considered attempting suicide while 18% did attempt.
The US Transgender Survey found that transgender persons have an even higher rate of attempted suicide compared to the general population.
The panel's purpose was to talk about the issues Louisville youths are facing and to highlight the resources available to help them.
"What we've been talking about in Frankfort so much is the epidemic of suicide that trans kids face," Fairness Campaign Executive Director Chris Hartman said. "And it's because of the societal rejection, the discrimination, the isolation that they feel. And frankly the legislation that we've been facing in Frankfort is gonna contribute to more LGBTQ kids deaths than we can count."
Senate Bill 150 was passed through the Kentucky's General Assembly on Thursday, March 16.
"As we go into this new world in Kentucky where a bill like Senate Bill 150 is going to be law, that's gonna deny gender affirming care to transgender kids," Hartman said. "We're going to have so many more trans kids in crisis in our community. We've got to be as prepared as possible to save them."
The bill also includes provisions for doctors to de-transition children going through gender-affirming care currently and set more policies in schools surrounding discussions about sexual topics.
Copyright 2023 WAVE. All rights reserved.