Central High School student honored by LMPD for heroic life-saving act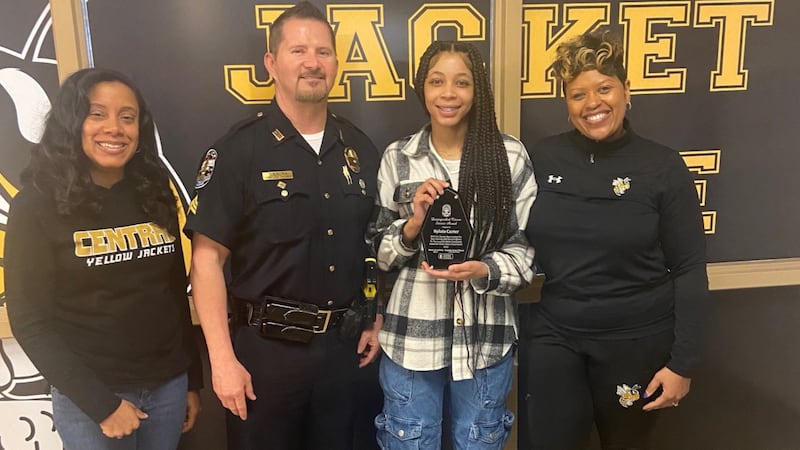 Published: Mar. 24, 2023 at 2:11 PM EDT
LOUISVILLE, Ky. (WAVE) - A Central High School student whose quick response saved the life of a gunshot victim was honored by Louisville Metro's Police Department on Friday.
Nylaia Carter was honored with the Distinguished Citizen Service Award for the heroic actions she took along with her dad following a shooting on August 31.
(Story continues below)
Carter saw a man who had been shot down on the sidewalk in the 900 block of West Chestnut.
She immediately began providing emergency medical care, using her sweatshirt as a tourniquet to stop the bleeding until paramedics arrived.
"Her immediate actions directly led to the best survival chances of the victim with her and first responder efforts combined," the lead detective of the case said. "Her actions this day reflected extreme courage, selfless service, and great credit upon herself and the city."
Copyright 2023 WAVE. All rights reserved.