Derby Museum celebrates history of mint juleps for Mint Julep Month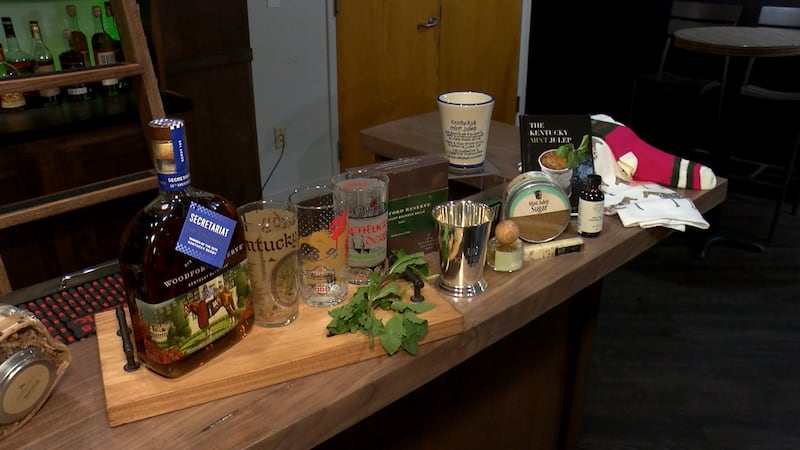 Published: Apr. 3, 2023 at 1:10 PM EDT
LOUISVILLE, Ky. (WAVE) - One of the official drinks celebrating the Derby season is being featured by the Kentucky Derby Museum.
April is Mint Julep Month, and the Kentucky Derby Museum is highlighting the history of the drink going back beyond its traditional Derby roots.
Jessica Whitehead, curator for collections at the Kentucky Derby Museum, said the drink was originally used for medicinal purposes before it became a tradition alongside horse racing in the south.
"There are a couple records of letters being sent home from Civil War soldiers saying they had a stomach ache, and so they took a julep in order to settle their stomach," Whitehead said.
Whitehead said mint julep collectibles have become one of the most well-known collectibles from the Kentucky Derby as people would often buy a mint julep and take the glass home with them.
"Many people have been doing that for the past 50 years," Whitehead said. "The tradition of taking souvenir glasses home began in 1938, and they began this tradition of selling them because (staff) noticed that their water glasses had been walking away as souvenirs from the clubhouse. So they decided to start selling souvenir glasses. They're really special and often times tell a special story about the Derby and about history."
Mint juleps are mixed with bourbon, water, sugar, ice and mint leaves. According to the Kentucky Derby, around 120,000 mint juleps are sold at Churchill Downs on Oaks and Derby Day.
Copyright 2023 WAVE. All rights reserved.