1 dead, 1 injured in shooting outside JCTC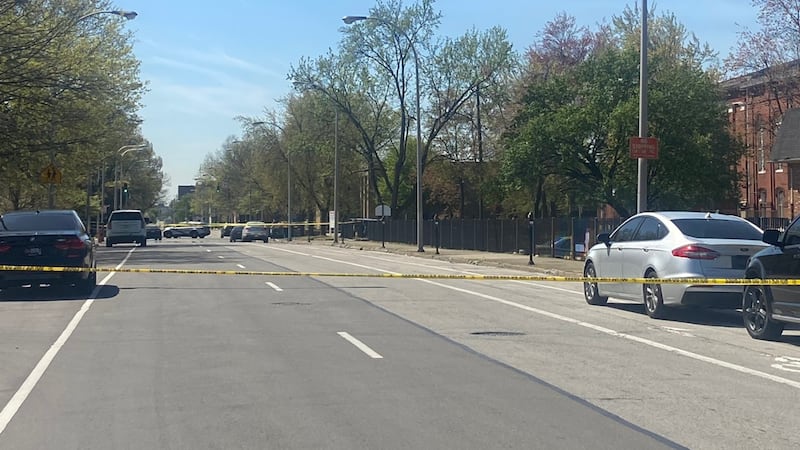 Published: Apr. 10, 2023 at 11:35 AM EDT
|
Updated: Apr. 10, 2023 at 12:21 PM EDT
LOUISVILLE, Ky. (WAVE) - The Louisville Metro Police Department confirmed a man is dead and someone is in the hospital from the second downtown shooting on Monday.
The second shooting was reported at Jefferson Community and Technical College (JCTC) at 8th and Chestnut streets around 11 a.m., according to LMPD spokesman Aaron Ellis.
LMPD said that the shooting was outside and the suspect left before officers arrived.
Officers found two individuals, both adults, who had been shot outside the location. One man was pronounced dead at the scene while a woman was taken to University Hospital with unknown injuries.
A search of JCTC's campus took place to make sure the facility was clear of any other possible threats or victims.
Police confirmed that JCTC is not under an active shooter threat. There is no word on the suspect.
JCTC said in a statement campuses have been closed for the day and that the shooting occurred outside a campus building.
"All Jefferson Campuses are clear and closed for the day out of respect for those involved in shootings that have occurred today in our City.
We can confirm there was a shooting OUTSIDE of the Technical Campus Building A, and there is no active aggressor on our campuses. All Jefferson campuses are clear with the exception of the Technical Campus, which will remain on lockdown due to police protocol.
When more information is available, we will provide it."
Anyone with any information is asked to call LMPD's anonymous tip line at (502) 574-LMPD (5673) or use the online crime tip portal.
There were four people killed and eight injured in the first shooting downtown on East Main Street. The suspect from that shooting is dead.
Copyright 2023 WAVE. All rights reserved.