New Whiskey Row social hall 'Number 15′ sets opening date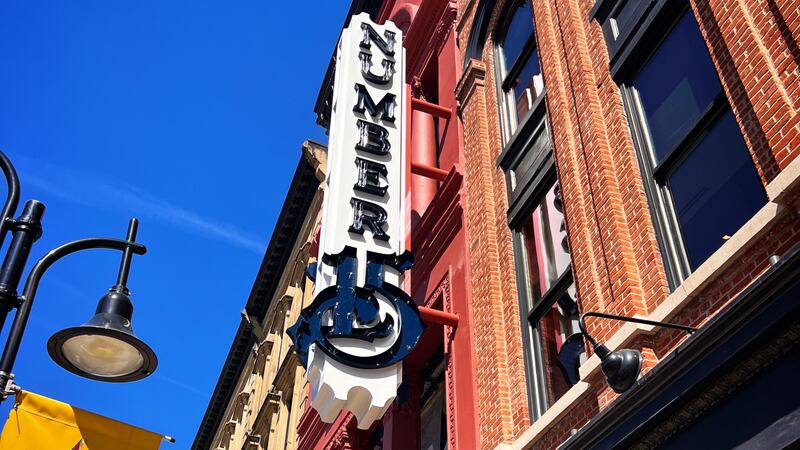 Published: Apr. 18, 2023 at 10:54 AM EDT
LOUISVILLE, Ky. (WAVE) - The latest entertainment, food and drink destination coming to Louisville's Whiskey Row will be opening soon.
Number 15, the new social hall and distillery located at 121 Main Street will be open to the public on May 18, according to a release.
The location will host multiple bars, an entertainment space and more within its five-story location.
Officials with Number 15 said the location's opening week will feature four nights of free, live music at the location's Main Stage. Guests will also be able to visit the Last Place sports bar downstairs which will be serving up drinks and Kentucky-inspired dishes.
"We are so excited to formally introduce Number 15 to Louisville," Spencer Fronk, CEO of Number 15 said in a release. "From bourbon, to food, to music, we invite everyone to step into the unexpected and experience the confluence of Kentucky culture."
The full schedule of events is listed below:
May 18 - Number 15 Opening Day with Kimmet & Friends, playing rock, pop and country hits from 6 p.m. to 9:30 p.m.
May 19 - Southern Sirens, a Kentuckiana-based duo offering a unique twist on hit songs will be playing from 6 p.m. to 9:30 p.m.
May 20 - Ida Clare, a Kentucky bluegrass band, will play on the Main Stage from 6 p.m. to 9:30 p.m.
May 21 - Cherry Club, a singer-songwriter duo, will wrap up opening week with a performance from 6 p.m. to 9:30 p.m.
June 1 - Kentucky State Day and Official Grand Opening Celebration, offering live music and festivities on the anniversary date where Kentucky became the 15th state to join the Union.
Number 15 will be open from 4 p.m. to midnight on Wednesdays and Thursdays, from 11 a.m. to midnight on Fridays and Saturdays and 11 a.m. to 10 p.m. on Sundays.
Last Place sports bar and kitchen will be open seven days a week from 11 a.m. to 2 p.m.
For more information on Number 15 social hall, click or tap here.
Copyright 2023 WAVE. All rights reserved.