LG&E bringing in sheep to 'mow' grass at utility's solar facility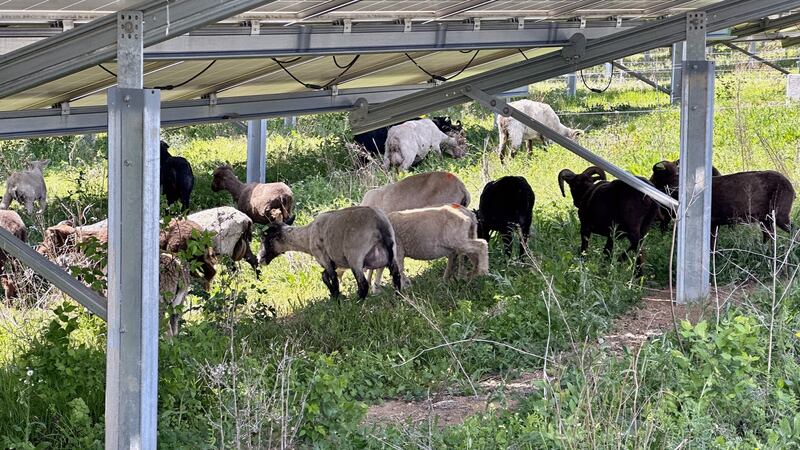 Published: Apr. 19, 2023 at 4:59 PM EDT
HARRODSBURG, Ky. (WAVE) - With warmer weather approaching and grass quickly growing, Louisville Gas and Electric are bringing in the sheep to help manage the grass around its 50-acre solar facility in Mercer County.
LG&E and KU has brought in its flock of more than 200 Shetland and Katadin sheep to serve as organic lawnmowers around the E.W. Brown Generating Station.
The original flock started in 2020 with 25 sheep, the utility company said. This spring, 15 ram and ewe lambs have been born with more on the way.
LG&E said the sheep are cared for by farm managers from Shaker Village of Pleasant Hill. They will graze on the grass from now through the end of summer.
The utility company use sheep to keep the grass maintained, serving as a more environmentally friendly solution to standard lawnmowers.
"We also hope our unique approach can be a model for other utilities and their solar initiatives," Aron Patrick, director of Research and Development at LG&E and KU parent company PPL Corporation said in a release.
Viewers will be able to watch the sheep live on LG&E's "EweTube" channel here.
Copyright 2023 WAVE. All rights reserved.