Officer critically injured in Louisville mass shooting transferring hospitals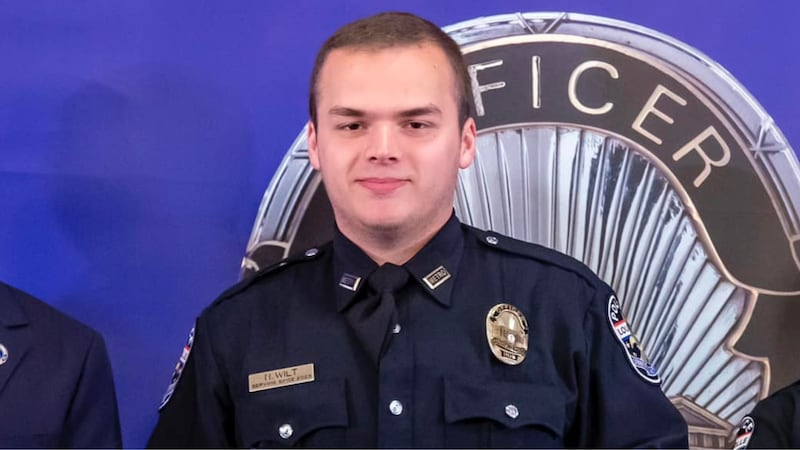 Published: Apr. 20, 2023 at 6:36 PM EDT
LOUISVILLE, Ky. (WAVE) - Louisville Metro Police officer Nickolas Wilt will be moving to a different hospital for continued treatment of pneumonia, officials confirmed on Thursday afternoon.
Wilt will be moved to University of Louisville Jewish Hospital and remains in critical but stable condition, the Louisville Metro Police Foundation said in a social media post.
"Please continue to pray," the post reads.
The officer was diagnosed with pneumonia on Tuesday, eight days after being injured while responding to the mass shooting at Old National Bank in downtown Louisville.
Wilt was one of three LMPD officers injured in the shooting. Five people died from the shooting, and the shooter also died after exchanging gunfire with officers.
The department shared video one day later of Wilt and Officer Cory "CJ" Galloway coming into contact with the shooter around 8:30 a.m. on April 10.
Police said the shooter waited for officers to arrive before firing additional shots toward Wilt and Galloway.
Wilt was shot in the head, while Galloway was treated for a minor injury and released from the hospital.
UofL Health said Wilt is the only patient that remains hospitalized from the shooting after seven other patients have been released.
Louisville Metro Police Foundation is asking for continued support for Wilt's family and is collecting donations for medical expenses. For more information and to donate, click or tap here.
Copyright 2023 WAVE. All rights reserved.