Sturgeon's family, authorities working to get firearm used in mass shooting to be destroyed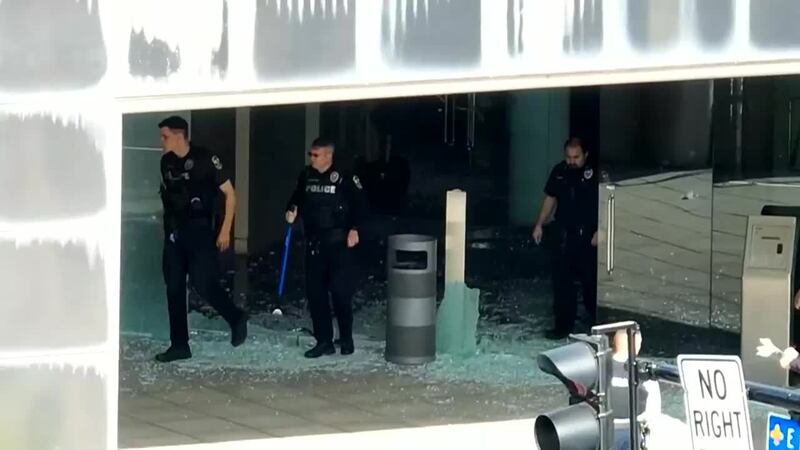 Published: Apr. 20, 2023 at 12:53 PM EDT
|
Updated: Apr. 20, 2023 at 12:58 PM EDT
LOUISVILLE, Ky. (WAVE) - The family of Connor Sturgeon said they're working with Louisville Metro Police Department and the United States Bureau of Alcohol, Tobacco and Firearms to get the semi-automatic rifle that he used in the mass shooting in downtown Louisville destroyed.
Sturgeon had purchased an AR-15-style rifle before the shooting at Old National Bank that occurred on Monday, April 10. Five people died from the shooting and there were multiple injuries.
The statement from the family below provided by attorney Pete Palmer:
"The Sturgeon family was aghast to learn Kentucky law mandated the assault rifle used in the horrific event last week be sold to the highest bidder at public auction. The family, in conjunction with the Louisville Metro Police Department (LMPD) and the United States Bureau of Alcohol, Tobacco and Firearms (ATF), is working vigorously to ensure the assault rifle is legally destroyed and the first step in this process occurred Monday, when ATF took possession of the assault rifle. We genuinely appreciate the assistance of both LMPD and ATF in this regard."
"This tragedy is yet another indication that meaningful, common sense gun safety measures must be enacted. We respectfully urge the Kentucky state legislature to lead the way by changing Kentucky law to remove the gun auction provision."
Click or tap here for developing stories as the mass shooting continues to be investigated.
Copyright 2023 WAVE. All rights reserved.