Plan your exit strategy early for Thunder Over Louisville
Published: Apr. 21, 2023 at 5:00 PM EDT
LOUISVILLE, Ky. (WAVE) - With the 2nd Street Bridge already shut down and I-65 shutting down Saturday night ahead of fireworks, we have some tips to help plan your parking and exit strategies.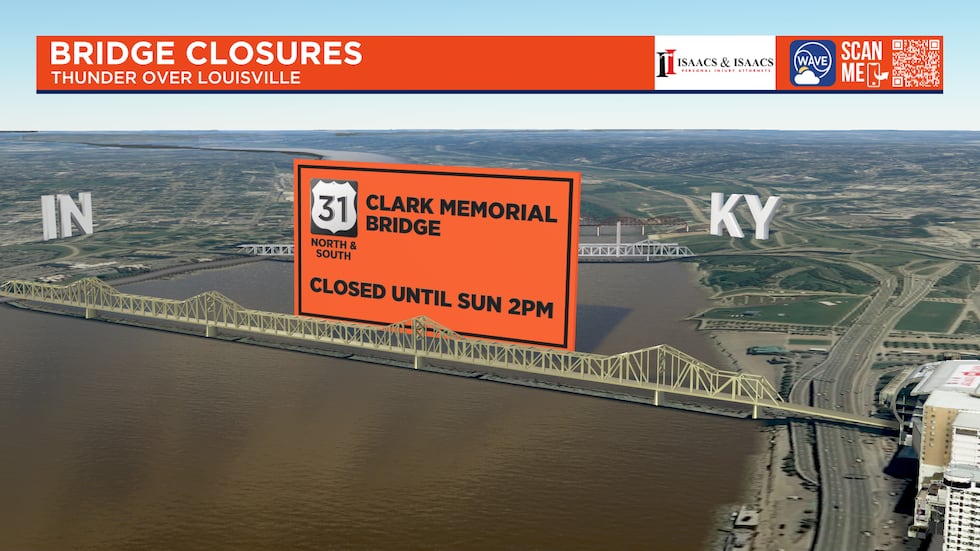 For the 2nd Street Bridge, the closure will remain in effect until 2 p.m. Sunday. The adjacent I-65 bridges, the Kennedy and the Lincoln, will also close to traffic.
If you're headed into Kentucky, the southbound closure begins at 7 p.m., while the northbound closure into southern Indiana starts at 5 p.m.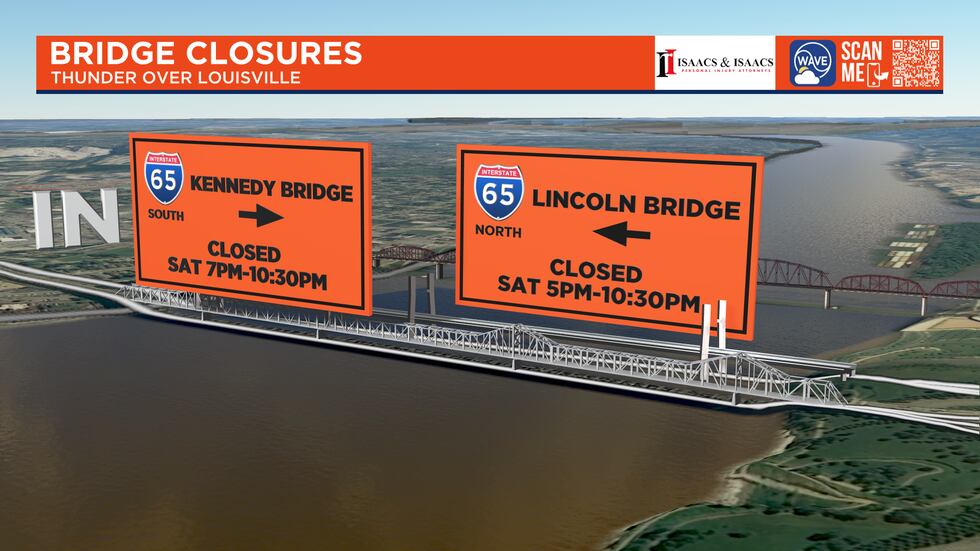 Both bridges will stay closed until 10:30 p.m. on Saturday.
Interstates 65 and 64 will experience closures as well during the evening from 8:30 p.m. to 10:30 p.m.
These closures will impact travelers on I-65 northbound in Kentucky from the Watterson to I-64 and in Indiana southbound from the Lee Hamilton to I-64.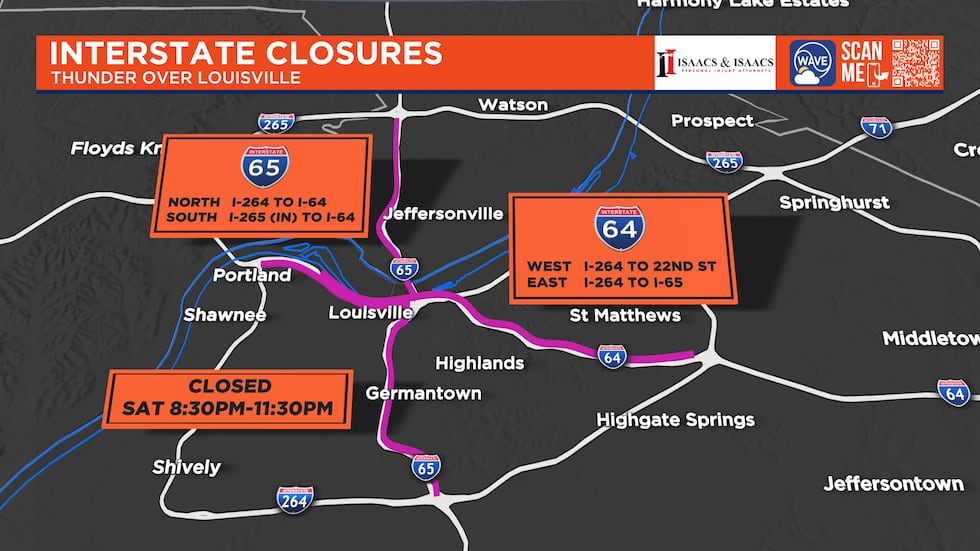 I-64 West will be closed from the Watterson to 22nd Street and eastbound from the Watterson to I-65.
The best place to park is as far away from the event as you can comfortably walk and in the direction you want to go when you leave.
There are several express routes to get traffic out of downtown.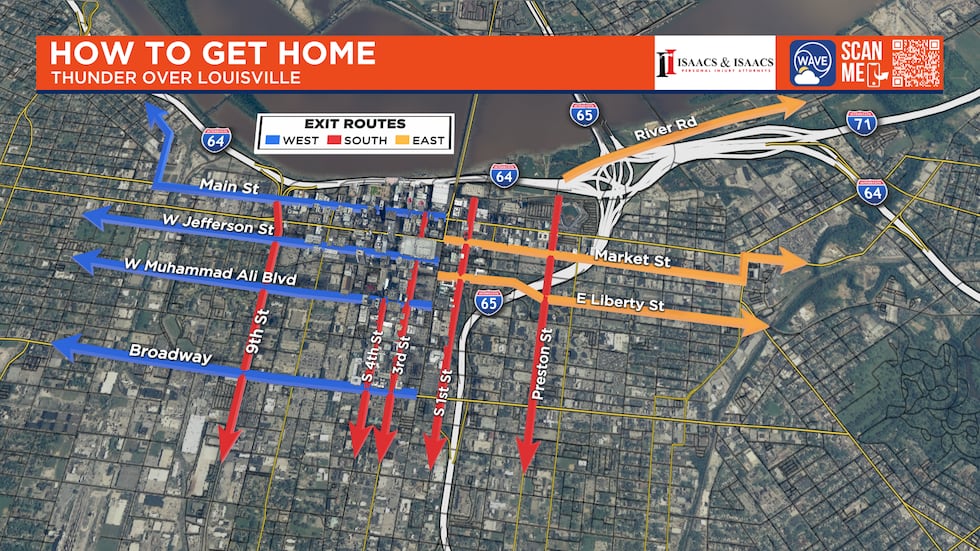 The main street express route will take you to I-64 at 22nd Street.
If you're headed south, you'll want to pick up Preston, 1st or 3rd to I-65 South or 4th and 9th streets.
Those navigating east will want to park east of I-65 and take Market to Mellwood to I-71 or Liberty toward Grinstead to I-64.
Traffic on River Road will go east too.
Remember, it's going to take time. Be patient and travel safely.
Copyright 2023 WAVE. All rights reserved.