Ky. congressman Morgan McGarvey introduces bill aiming to reduce student hunger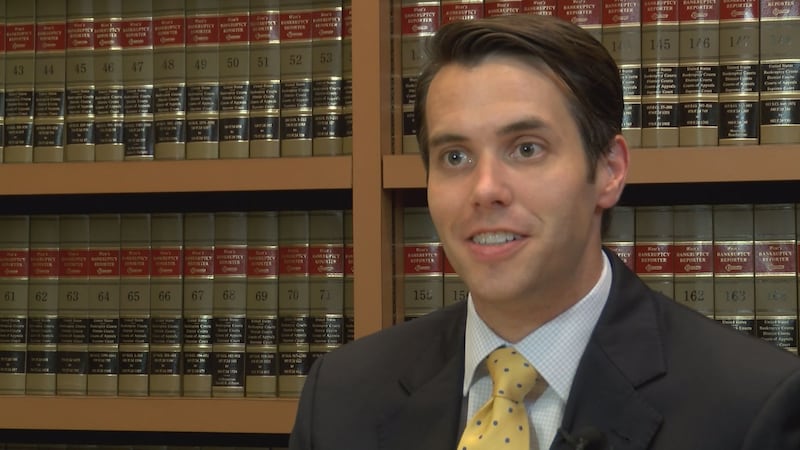 Published: Apr. 26, 2023 at 10:51 AM EDT
LOUISVILLE, Ky. (WAVE) - Congressman Morgan McGarvey, serving the commonwealth's 3rd District, introduced his first bill aiming to make sure no child goes hungry.
Bill H.R. 2567, known as the School Meals Expansion Act, is looking to amend the National School Lunch Act's Community Eligibility Provision to allow more schools to provide free meals for every student they serve, according to a notice from McGarvey's office.
Currently, the Community Eligibility Provision allows schools with 40 percent or more students with families who can access free school meals through SNAP, TANF or other qualifying programs to provide free meals to all students within that school.
McGarvey's School Meals Expansion Act would lower the threshold from 40 percent to 25 percent, allowing more schools to participate and for more students to be able to partake in free meals.
"No child should ever go hungry in the richest country on earth," McGarvey said in a release. "My bill works toward ensuring every kid has a free, healthy meal at school. Expanding free school meals isn't just the smart thing to do — it's the right thing and an important step toward combating food insecurity in Jefferson County and across the country. The School Meals Expansion Act is going to keep kids full and ready to focus, and I'm proud to introduce this bill and join efforts to improve child nutrition."
The bill would also allow federal reimbursement to schools for those meals, allowing under-resourced schools to also participate in the program.
It has earned support from several co-sponsors and endorsing organizations, including the American Academy of Pediatrics, American Heart Association, the School Nutrition Association and more.
The bill has been introduced to the House of Representatives on April 10 and referred to the House Committee on Education and the Workforce for consideration.
Copyright 2023 WAVE. All rights reserved.