LMPD officer Nickolas Wilt's recovery takes 'huge step forward'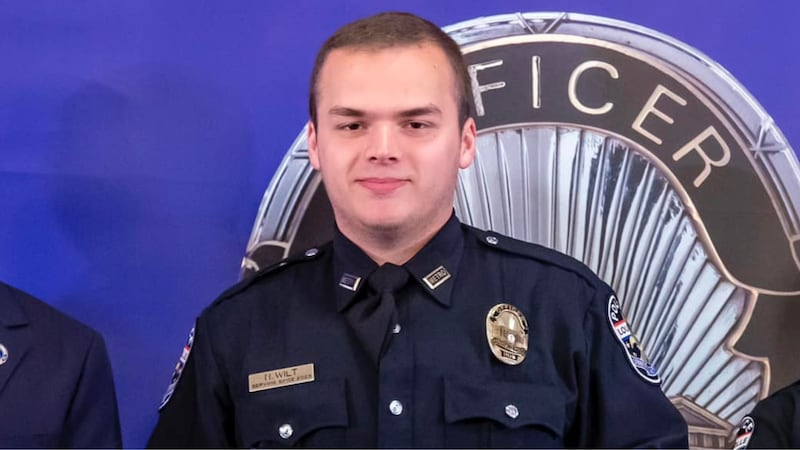 Published: Apr. 28, 2023 at 6:58 PM EDT
LOUISVILLE, Ky. (WAVE) - LMPD officer Nickolas Wilt's condition has been improving each day, according to a Facebook post from the Louisville Metro Police Foundation.
The update comes from Wilt's family and they said he is doing better each day. The medical team is making progress in getting him off the machines and medical equipment.
Officials said the next 24 to 36 hours are critical in determining when Wilt will be off the ventilator and other devices.
"He's even able to open his eyes and look at you, which is a huge step forward," the Facebook post stated. "We are proud of his progress and ask for continued prayers to keep his fire going."
Wilt is still listed in critical condition and the medical team is still working on getting him stable enough to get off the equipment.
He is making progress, fighting hard and taking steps forward in his recovery.
Copyright 2023 WAVE. All rights reserved.