Cyclone Mischief's neighbor approves his newly announced Derby run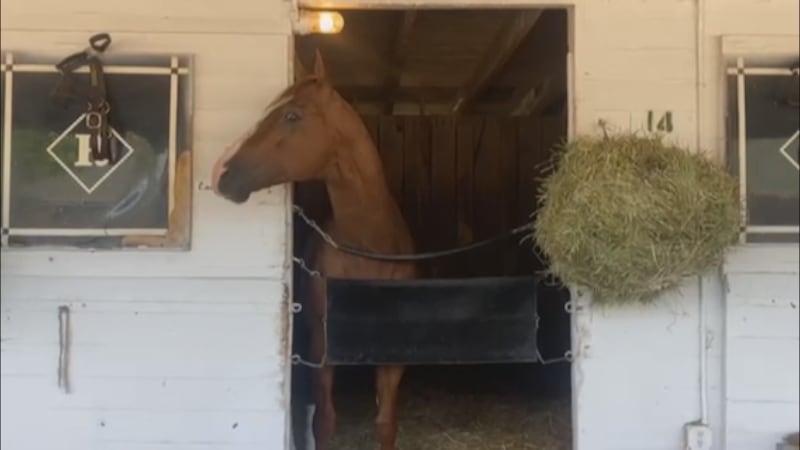 Published: May. 4, 2023 at 6:32 PM EDT
LOUISVILLE, Ky. (WAVE) - The moment WAVE News broke the news about Practical Move scratching out of the derby race, the backside was abuzz, and it wasn't just chatter among trainers.
WAVE paid a visit to the newest kid on the Derby block, Cyclone Mischief, a visit not long after the scratch was announced. That's when we met Cyclone's neighbor, Coastal Defense.
Coastal Defense was quite the Chatty Cathy, letting our cameras know that news had traveled quickly to Barn 4. When asked if he thought Cyclone Mischief could pull it off, Coastal Defense gave us a big 'Yes!' in horse talk.
However, as excited as Coastal Defense was, Cyclone Mischief didn't have much to say. He stayed with his back towards the barn doors deciding to be mysterious instead.
"I've heard that he's a little shy," we asked Cyclone's trainer, Dale Romans. "He is a little shy, a little bashful," Romans explained. "But, when he goes on the racetrack he gets it done."
Romans added that Cyclone's neighbor, Coastal Defense has a bit of an attitude and isn't exactly friendly to everyone. He's running in one of the early Saturday races.
Copyright 2023 WAVE. All rights reserved.