Slimmed down: Louisville trainer on his weight loss
Published: May. 4, 2023 at 10:28 AM EDT
|
Updated: May. 4, 2023 at 10:31 AM EDT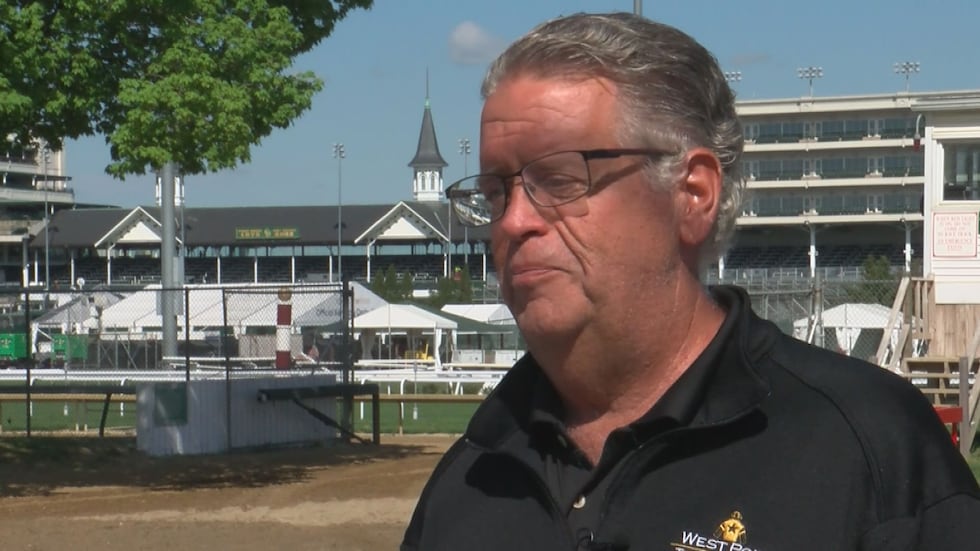 LOUISVILLE, Ky. (WAVE) - He's one of the most recognizable people at Churchill Downs. Dale Romans, who grew up on the backside of the track with his trainer father, is now among the nation's top trainers. Except these days, he might not be so recognizable anymore.
Romans says these days life is better. At the height of his weight, he was 385 pounds.
"I was pretty big. I was supposed to have surgery and I said give me a couple of weeks and I'll crack 400 (pounds)," Romans joked.
In December 2021, Romans made the decision to get gastric sleeve surgery removing 80 percent of his stomach.
"This morning, I weighed 240 pounds. So, 145 pounds (lost) in just over a year is pretty good," Romans said. "I love to play golf and I quit playing for almost 10 years I got too big to swing a club. Now, I'm hitting balls every day. And just things like that waking my body up."
Romans is also playing pickleball with his partner of 33 years. Tammy Fox says she can put her arms around him again.
"We can do a lot more together and have fun together and not worry about if he's not going to wake up in the morning," Fox said. "And if he does fall down, how am I going to take care of him? He's 400 pounds."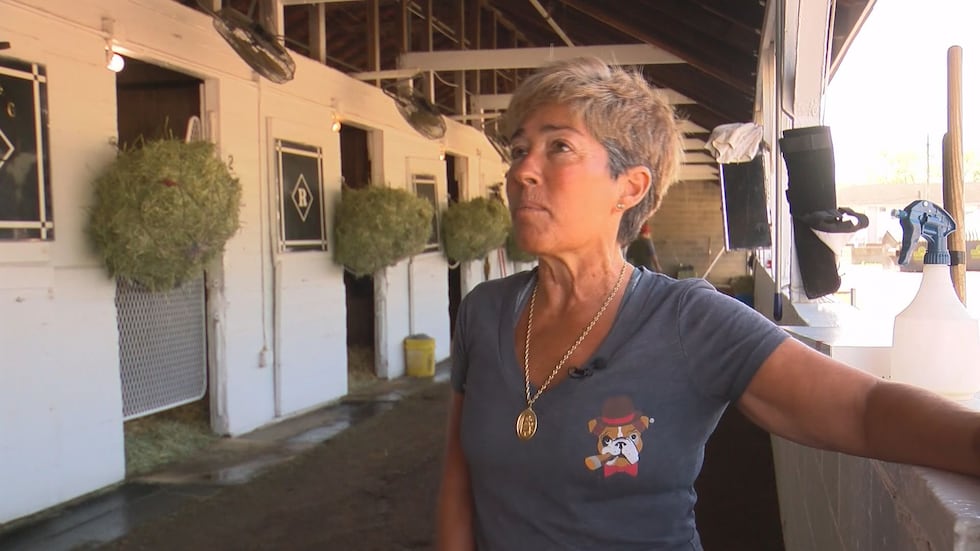 Romans said growing up, he was always chunky. But in the last ten years, he couldn't keep the weight off.
"We're in a high stress business and food is your friend," Romans said. "When I win a big race, we party with a pizza. When I lose a big race, we sympathize with pizza."
Romans says he still eats what he wants, but instead of a whole pizza he orders an appetizer. Now, Romans is talking about it to help others.
"If you're out there and obese and fought it all your life, don't be afraid," Romans said. "It makes coming to work easier and a lot more enjoyable. We'll see if that turns back into winning more too."
When he does win, the pictures from the Winner's Circle will look different now. Fox said she used to have to stand right in front of Romans.
"Whenever we would win a race, I knew where to stand because he was embarrassed of his belly. So nowadays I don't have to go there anymore," Fox said.
Romans says he went from a 5X top to an XL and a 48 pants to 38 size pants. He's just 20 pounds from where he was in high school.
Romans had the surgery as an outpatient. When he left the hospital Romans said his doctor told him "You just put 20 years on your life."
Copyright 2023 WAVE. All rights reserved.