Continuar scratched from Kentucky Derby 149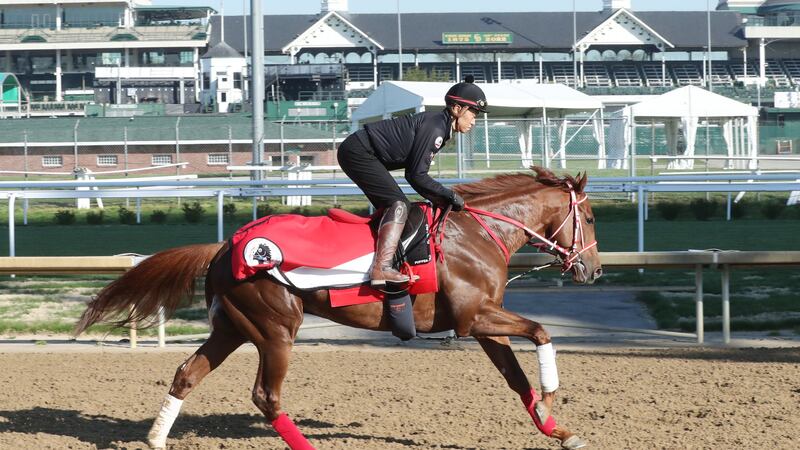 Published: May. 4, 2023 at 9:09 PM EDT
LOUISVILLE, Ky. (WAVE) - Lion Horse Race Co's Continuar will be scratched from this year's Kentucky Derby, according to trainer Yoshito Yahagi.
"After evaluating the colt upon my arrival, I feel that he has not been able to reach the peak fitness required to take on a race as tough as the Kentucky Derby," Yahagi said. "Considering the future of the horse and the fact that we cannot show the horse's true ability in his current state, we have decided to scratch Continuar from the Kentucky Derby. I am very sorry that I cannot participate in the world's number one horse racing festival, however I sincerely hope to return to the Derby in the future. I want to thank everyone who has supported Continuar and Yahagi Stable on this journey."
Continuar qualified for the Derby through the Japan Road to the Kentucky Derby point series where he received an invitation to compete in the Run for the Roses.
Brereton Jones and Naber Racing's King Russell will draw into the field and break from the outside post 20, but the program number 23 will remain the same, according to the release.
Copyright 2023 WAVE. All rights reserved.