Tradition, culture brings more than 150,000 fans to Kentucky Derby 149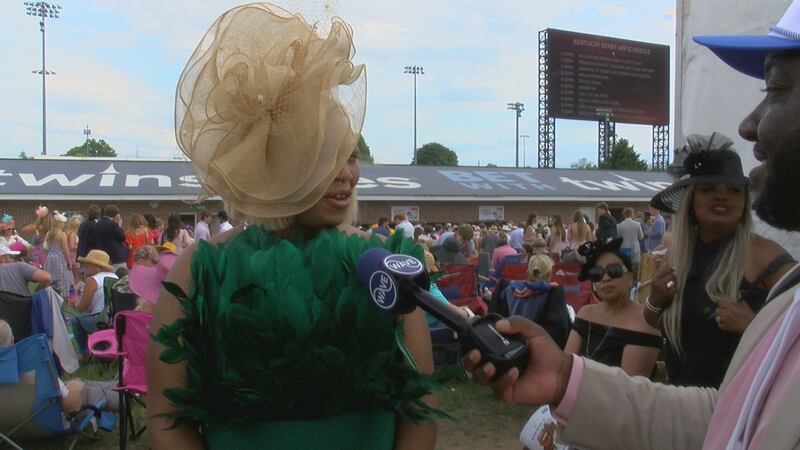 Published: May. 7, 2023 at 2:42 PM EDT
LOUISVILLE, Ky. (WAVE) - More than 150,000 people rolled in and out of Churchill Downs Saturday to take on the Kentucky Derby.
A lot of them experienced it for the very first time.
"The food, the hospitality, the horses, just those few seconds in the race will do it for you each and every time," shared Derby attendee Nicole Bynum. "It will never get old."
The appeal is clear. Hundreds of thousands of people gathered for the big race from all over the globe.
A world-class event giving locals something to be proud of.
"It's really cool meeting people from different states and realizing that like you grew up in Kentucky and you know it's big here and awesome," Derby attendee Ella Kennedy explained. "But when you know people are here traveling from all over the place just to come and see something in your hometown is so awesome!"
It's an event everyone seems to be happy to attend and for New York Native Mike Szozda, the environment helps him create a family away from home.
"These guys," exclaimed Szozda. "Meeting new people and making new and great friends. It's just amazing, cheers."
Whether you're in the infield or on the front side, people said they came here to the Kentucky Derby to feel the thrill.
"It's electric man," Derby attendee Jesse Murrah Jr. said. "I mean, a lady here said this is the greatest event in the world this month, and it is man. There are people here from all over the world, and even in line bro, I met people from out of the country and everywhere else. Man, it's crazy."
The all-inclusive food and drink packages, creative and top-of-the-line fashion, and tradition bring people into Churchill Downs, but what keeps them there is the most exciting two minutes in sports.
"You would never think horse racing would bring this many people together," shared Meagan Chen. "But like here we are all sold out at Churchill Downs and I mean it's because we are all racing in the same race. Like it's awesome, very awesome."
Copyright 2023 WAVE. All rights reserved.