Early voting for Kentucky Primary Election begins, here's where to vote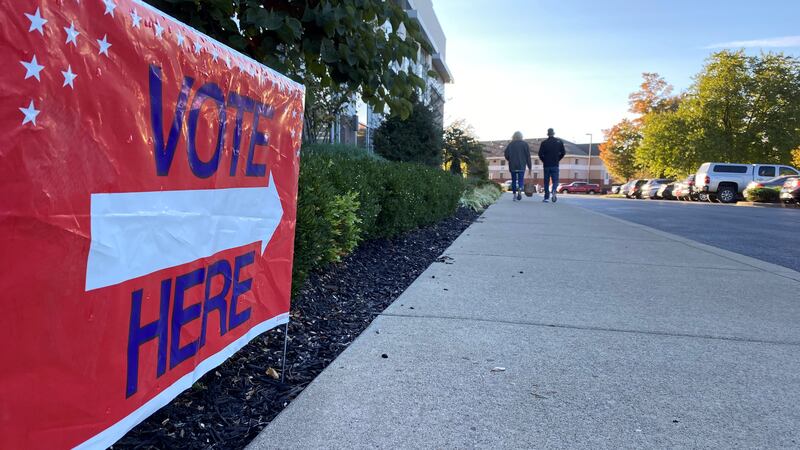 Published: May. 11, 2023 at 12:01 PM EDT
LOUISVILLE, Ky. (WAVE) - Kentucky's Primary Election is on Tuesday, but people wishing to vote early can now do so.
No-excuse, in-person absentee voting in Kentucky runs from Thursday through Saturday, according to the Commonwealth of Kentucky State Board of Elections.
There are multiple locations serving as polling locations for early voting, with all locations open from 8 a.m. to 6 p.m.
A full list can be found below:
Bowman Field Administration Building - 2815 Taylorsville Road Louisville, KY 40205
Kentucky Center for African American Heritage -1701 W Muhammad Ali Blvd. Louisville, KY 40203
Kentucky Fair and Exposition Center - 937 Phillips Ln. Louisville, KY 40209
Lyndon Elks Lodge #2052 - 904 Ormsby Lane Louisville, KY 40242
Mary Queen of Peace Gym - 4005 Dixie Hwy. Louisville, KY 40216
Old Foresters Paristown Hall - 724 Brent Street Louisville, KY 40204
Sun Valley Community Center - 6505 Bethany Lane Louisville, KY 40272
The Arterburn - 310 Ten Pin Lane Louisville, KY 40207
The Jeffersonian - 10617 Taylorsville Rd. Jeffersontown, KY 40299
Triple Crown Pavilion - 1780 Plantside Dr. Louisville, KY 40299
Registered voters will also be able to cast their vote during Primary Election Day on Tuesday. To find your polling location, click or tap here.
TARC also announced Louisville residents looking for a ride to the polls on Tuesday will be able to ride fare-free all day Tuesday.
Copyright 2023 WAVE. All rights reserved.