Officer Nickolas Wilt showing 'signs of improvement' in rehab, police say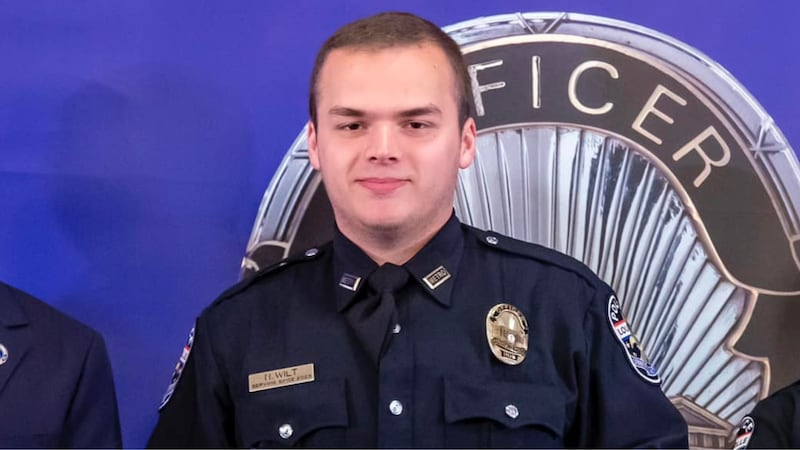 Published: May. 17, 2023 at 10:15 AM EDT
LOUISVILLE, Ky. (WAVE) - Officer Nickolas Wilt is making progress after his first week in a rehabilitation facility, police said in an update.
Wilt was transferred to UofL Health - Frazier Rehabilitation Institute on May 10, the Louisville Metro Police Foundation said, and therapists, nurses and doctors have all been "impressed with his progress."
"Despite the challenges he faces on his long road to recovery, his dedication and hard work have yielded noticeable improvements," a post from LMPF said. "In fact, Officer Wilt's wakefulness has significantly increased since beginning his rehabilitation."
The post continued saying Wilt was "the most awake he has been since his injury occurred."
Wilt was critically injured in the Old National Bank shooting on April 10 while responding to the location alongside Officer Cory "CJ" Galloway.
When the two officers arrived at the location, the shooter fired at the officers, with Wilt being shot in the head and Galloway receiving a minor injury.
After a month in the hospital, family said Wilt began showing signs of improvement. On May 8, Wilt had been removed from a ventilator and other life-sustaining equipment.
Louisville Metro Police Foundation is continuing to collect donations for Wilt's medical expenses. For more information and to donate, click or tap here.
Copyright 2023 WAVE. All rights reserved.