Former LMPD Sgt. Jonathan Mattingly dismisses lawsuit against Kenneth Walker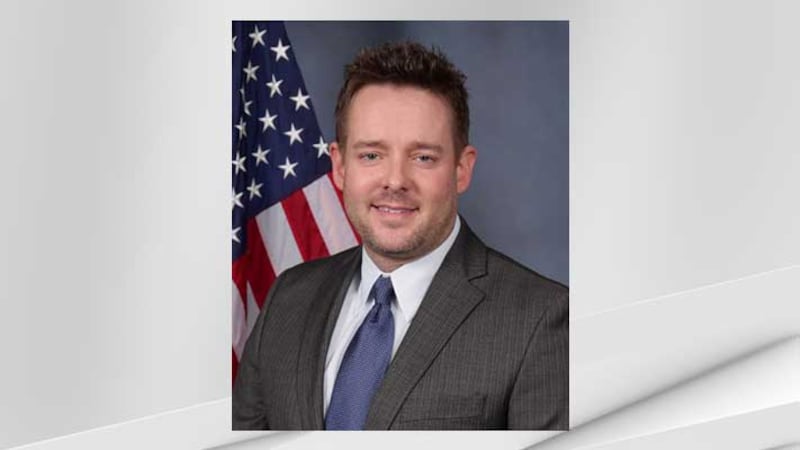 Published: May. 23, 2023 at 2:46 PM EDT
LOUISVILLE, Ky. (WAVE) - A lawsuit filed by the former Louisville Metro Police officer who was shot during a deadly botched raid at Breonna Taylor's apartment in March 2020 has been dropped against Taylor's boyfriend, Kenneth Walker.
Former LMPD Sgt. Jonathan Mattingly confirmed he voluntarily dropped the lawsuit against Walker seeking damages for injuries sustained after being shot during the night of the raid.
On March 13, 2020, Mattingly was one of three officers, along with Brett Hankison and Myles Cosgrove, who went to Taylor's apartment to initiate a "no-knock warrant."
Upon breaching the door and entering the apartment, Walker fired a shot from his gun that hit Mattingly in the femoral artery. The three officers then fired back into the apartment, hitting Taylor and killing her.
Further investigation revealed one of Cosgrove's 16 rounds fired into Taylor's apartment was the shot that killed her.
Mattingly provided the following statement to WAVE News:
"After much prayer and discussion with my family and attorneys, I've decided to drop the lawsuit against Kenneth Walker for shooting me. The unforeseen tragedy and tragic death of Breonna Taylor has caused pain and division in our community for over 3 years. I still believe much of the chaos caused by misinformation and lies could have been avoided had city leaders simply been transparent and honest from the beginning. However, it's past time to begin the healing process and bring Louisville back together. I pray this action can be that first step in this healing process."
Mattingly's lawsuit was originally filed in Oct. 2020 as a countersuit to one filed by Walker against the Louisville Metro.
Walker claimed several LMPD officers violated his Fourth Amendment rights the night of the raid on March 13, 2020. Attorneys said there were two counts of unlawful search that night, one for an illegal warrant and one for failure to knock and announce.
In Dec. 2022, Louisville Metro Government agreed to pay Walker $2 million to settle lawsuits against the city. Metro government previously paid a $12 million settlement to Taylor's family in Sept. 2020.
Copyright 2023 WAVE. All rights reserved.