Hundreds gather at Robley Rex VA Medical Center for annual Run for the Wall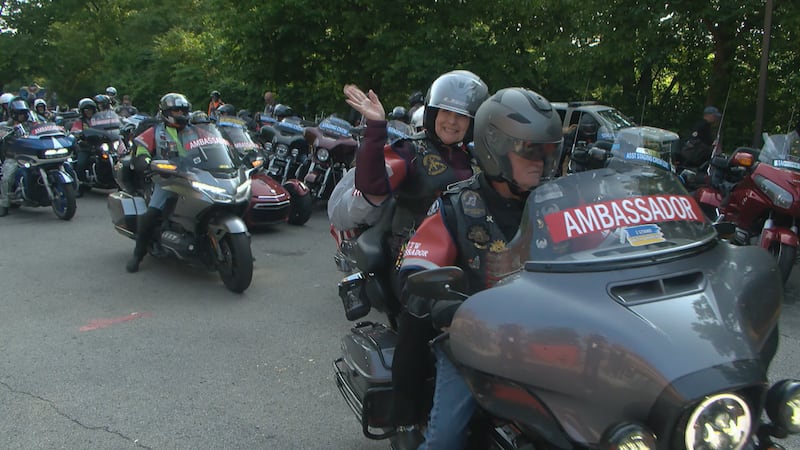 Published: May. 24, 2023 at 3:50 PM EDT
LOUISVILLE, Ky. (WAVE) - There were hundreds of motorcyclists at the Robley Rex VA Medical Center Wednesday morning for this year's Run for the Wall.
The event has happened every year since 1989.
Motorcyclists gather and ride in an effort to promote healing among all veterans, along with their families and friends.
The race coordinator, Paul Marshall, talked about why the Run for the Wall is so important and why they make stops at VA facilities.
"This is the highlight of our trip," Marshall said. "It's in our itinerary. We want to be there. We want to go up in the hospitals, go to the beds and talk to the patients, talk to the veterans and wish them well, let them know that we are thinking about them."
Motorcyclists from across the country participating in the Run for the Wall will end their trip in Washington D.C., where they will join in a parade from the Pentagon to the Vietnam Memorial Wall.
Copyright 2023 WAVE. All rights reserved.