NKY girl is Kentucky's representative in Google homepage art contest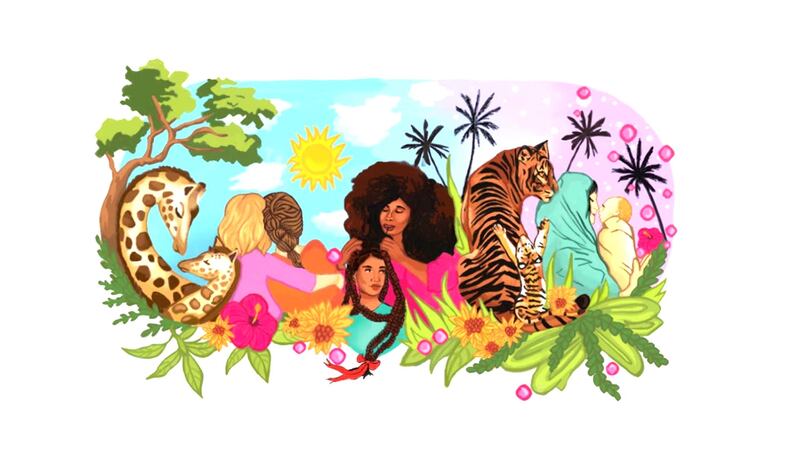 Published: May. 24, 2023 at 12:38 PM EDT
LOUISVILLE, Ky. (WAVE) – Artwork of a Northern Kentucky girl has been selected to represent the Bluegrass State in a national contest.
Erica Kegley, a student at Augusta Independent Schools in Bracken County, was nominated as the Kentucky representative in the Doodle for Google contest.
The competition had K-12 students create artwork for the Google logo based on the prompt "I am grateful for..." Erica chose the topic of Mother and Daughter Relationships.
"In this doodle, I drew a collection of mothers and daughters conveyed through animals and humans as they represent the natural connection formed between the two," Erica said. "A girl's relationship that she shares with her mother can help her self-worth, self-esteem, and sense of identity. I am grateful for the relationship with my mom as she helped me to become a confident individual."
Erica's work is in the Grades 10-12 category. Voting is underway and runs through May 25 at 11:59 p.m. Pacific Time (2:59 p.m. Eastern time, Friday, May 26).
Google will announce five National Finalists in late May.
The winner of the competition will be featured on Google's homepage for a day as well as receiving a $30,000 college scholarship. The winner's school will also receive a $50,000 tech package towards the establishment or improvement of a computer lab or technology program, Google said.
To vote, click or tap here.
Copyright 2023 WAVE. All rights reserved.