Court upholds Churchill Downs' suspension of trainer Bob Baffert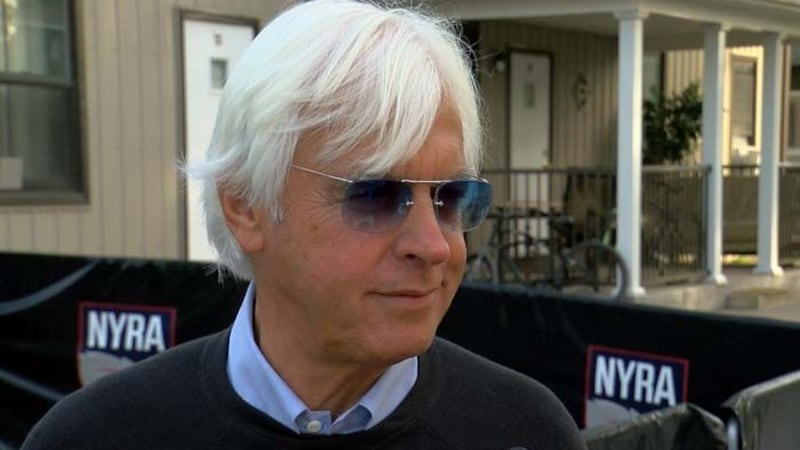 Published: May. 25, 2023 at 5:03 PM EDT
LOUISVILLE, Ky. (WAVE) - The United States District Court has ruled in favor of Churchill Downs in ongoing litigation of trainer Bob Baffert's two-year suspension from the track.
Churchill Downs said the court granted a motion for summary judgment, dismissing a claim that Baffert was denied due process when he was suspended back in June 2021.
The suspension came after Medina Spirit, a horse trained by Baffert, tested positive for banned race-day substance betamethasone following a win in Kentucky Derby 147.
"Our actions to suspend Mr. Baffert following Medina's Spirit's confirmed positive for a prohibited race-day substance, coupled with his extensive history of drug violations, was done in the best interest of protecting the integrity of horseracing," Churchill Downs said in a statement. "Now more than ever, participants and operators in this industry must individually and collectively assume responsibility to take every reasonable measure to protect our equine and human athletes and reject any practice that jeopardizes that mission.
Medina Spirit was disqualified as the Derby winner in Feb. 2022 by the Kentucky Horse Racing Commission, also barring Baffert from racing in Kentucky for 90 days and fining Baffert $7,500.
Churchill Downs commented the track has the right to extend his suspension and would communicate its decision after the initial two-year suspension period ends next month.
"This U.S. District Court ruling in our favor is a victory in our ongoing actions and steadfast commitment to protecting the safety of our equine and human athletes," Churchill Downs said.
Copyright 2023 WAVE. All rights reserved.