Ultralight aircraft crashes in Washington County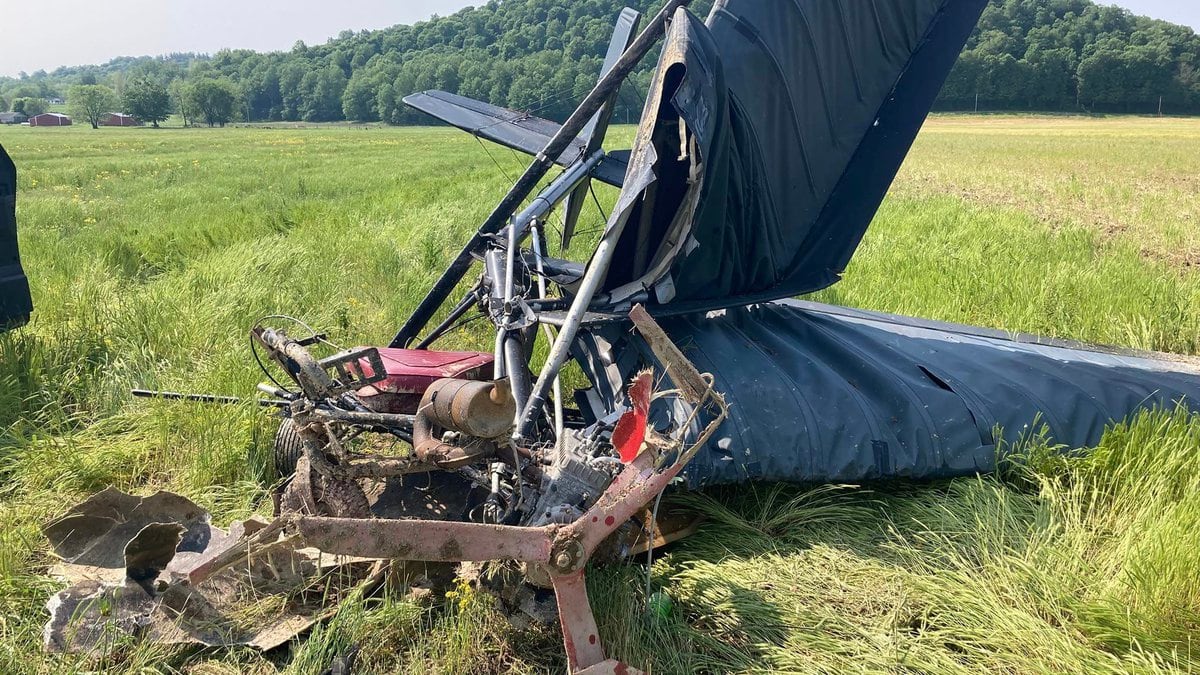 Published: May. 25, 2023 at 3:57 PM EDT
LOUISVILLE, Ky. (WAVE) - An ultralight aircraft crashed in Washington County on Wednesday, May 17 and sent one man to the hospital, according to the Washington County Sheriff's Department.
Deputy Paul Reyling was dispatched to North Booker Road in Campbellsburg, Indiana around 10:33 a.m. to meet with a nearby resident, Lonnie Brown.
Brown told Reyling that he found an ultralight aircraft in his field with no one inside, according to the release.
The aircraft was damaged, so Reyling got in contact with the FAA for help in the investigation, officials said.
Damon Evans then came to the scene and spoke with the FAA and said his brother, Daniel Evans, was the operator of the plane. According to Damon, Daniel had crashed the plane around 4 p.m. on Tuesday and was taken to Methods Hospital.
Damon told investigators that Daniel had crashed while trying to land. A wing had hit the ground, causing the plane to crash before Daniel was ejected from the plane.
Further investigation showed that Daniel was being treated for non-life threating injuries and is expected to make a full recovery, according to the release.
Copyright 2023 WAVE. All rights reserved.