'Shown remarkable progress': Family of Officer Wilt says he is learning to walk, speak again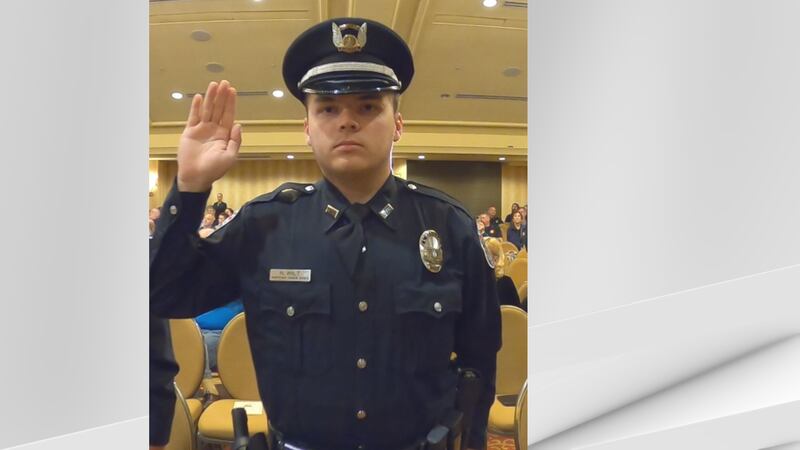 Published: May. 26, 2023 at 8:59 AM EDT
LOUISVILLE, Ky. (WAVE) - The family of Louisville Officer Nickolas Wilt shared an update on his condition Thursday.
They said he has shown remarkable progress in his recovery. Wilt is now able to respond more consistently to yes/no questions, a sign indicating improved cognitive function.
He has started walking again with a harness and is working to regain strength in his legs. The family said his speech is limited to one to two words at a time and is not consistent.
(Story continues below)
However, the family said he is making strides in this area as well and that his determination is a testament to his resilience.
Wilt is able to brush his teeth with minimal assistance, signifying an increased level of independence.
"His determination and fighting spirit are evident as he confronts his challenges head-on and still isn't backing down," the family shared in the update.
The family said the support and prayers received by the community have played a crucial role in Wilt's road to recovery.
They've displayed most of the pictures and cards on his wall to remind him of the encouragement and motivation he receives from others.
While the long journey toward a full recovery continues, the family said every day brings new advancements and achievements.
The Louisville Metro Police Foundation is continuing to collect donations for Wilt's medical expenses. For more information and to donate, click or tap here.
Copyright 2023 WAVE. All rights reserved.