Watterson Elementary brings in guest speakers for Leadership Day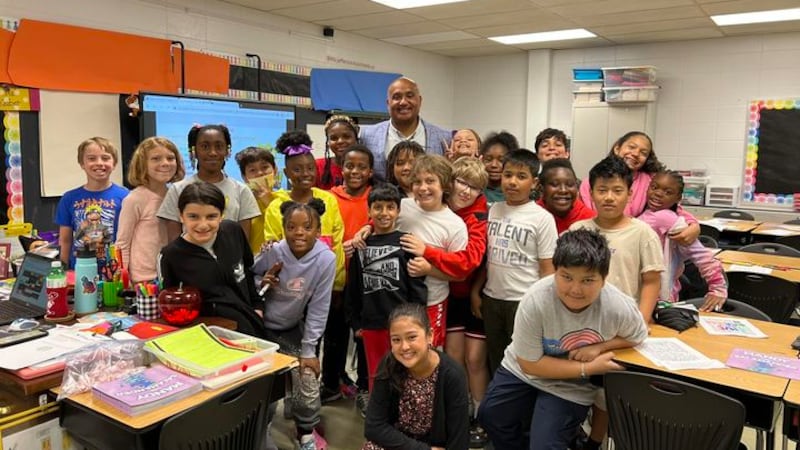 Published: May. 26, 2023 at 2:28 PM EDT
LOUISVILLE, Ky. (WAVE) - Kids will be out of the classroom for the next few months, but their schools are making sure they don't forget what they've learned about building character while they're gone
Watterson Elementary hosted a leadership day on Friday and invited people from all walks of life to talk about what defines a leader.
Representative Morgan Mcgarvey talked to some 5th graders, who told WAVE News what they learned from him.
"You can be your own leader," Za'Riyaa Wright said. "And everybody that's a leader around you, and you can lead to."
"Doing what's right for them and helping others and doing what they need to do instead of doing the wrong thing," Mason Thomas said.
Watterson Elementary is one of 5,000 Leader In Me schools around the world.
Another local guest speaker made his appearance on Leadership Day to share his motivational words with students.
WAVE News Sports Director Kendrick Haskins was there to talk about how to become a leader in the world of sports journalism.
Copyright 2023 WAVE. All rights reserved.