'Above and beyond expectations': Ofc. Wilt showing steady improvement in recovery, police say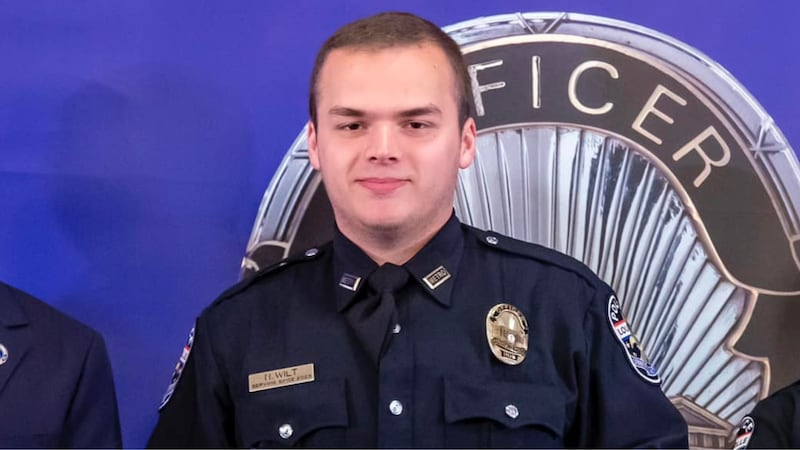 Published: Jun. 27, 2023 at 3:21 PM EDT
LOUISVILLE, Ky. (WAVE) - Louisville Metro police said Officer Nickolas Wilt is showing steady improvement in his recovery efforts.
In a post from LMPD on Tuesday, Wilt "consistently meets the goals set by staff and goes above and beyond expectations."
Wilt recently underwent a procedure to aid in his recovery, with police stating the procedure went smoothly with a few post-surgery complications.
(Story continues below)
Police said even with one concerning issue, Wilt was able to move forward. Within 10 hours of a significant scare, Wilt was able to sit up and smile with his family.
Wilt has been recovering at UofL Health - Frazier Rehabilitation Institute since May 10. He was transferred from University Hospital following April's mass shooting at Old National Bank where he was critically injured responding to the incident.
Louisville Metro Police Foundation is collecting donations for Wilt's medical expenses. For more information and to donate, click or tap here.
Copyright 2023 WAVE. All rights reserved.