Old National Bank shooting victim reunites with officers who saved her life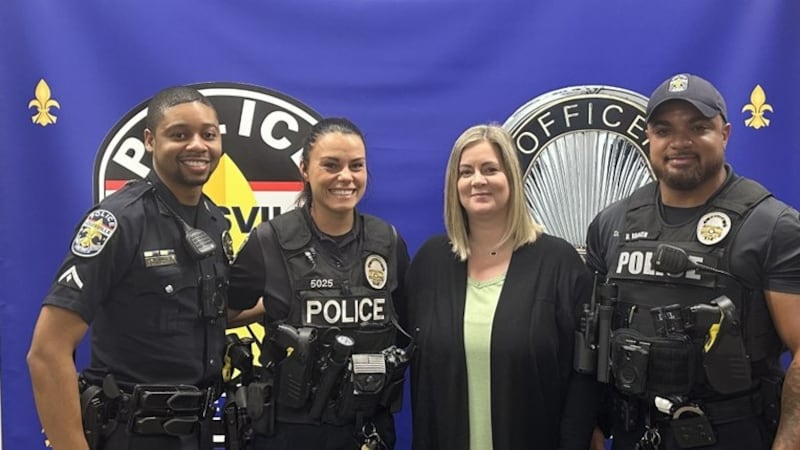 Published: Jun. 29, 2023 at 3:58 PM EDT
LOUISVILLE, Ky. (WAVE) - Louisville Metro Police helped recently reunite officers with a woman they helped save during April's mass shooting.
Dallas Schwartz was the first person who was shot on April 10 at Old National Bank's former location in downtown Louisville, police said.
Soon after she had been shot, officers said she found a way to escape to a bathroom on the first floor and make a makeshift tourniquet using her scarf.
Schwartz waited inside a bathroom stall and called 911 and her family. The next people she saw were LMPD officers.
Police said the officers applied multiple tourniquets and brought her to EMS workers, who took her to University Hospital.
Schwartz told LMPD after she recovered she wanted to meet the officers who helped rescue her.
On Thursday, Schwartz met with the three officers and took a picture with them, which was shared on LMPD's social media.
Police said officers talked with Schwartz for nearly an hour as they shared stories and exchanged phone numbers to keep in touch.
Copyright 2023 WAVE. All rights reserved.