2nd person dies after explosion at Dine Company warehouse near Shively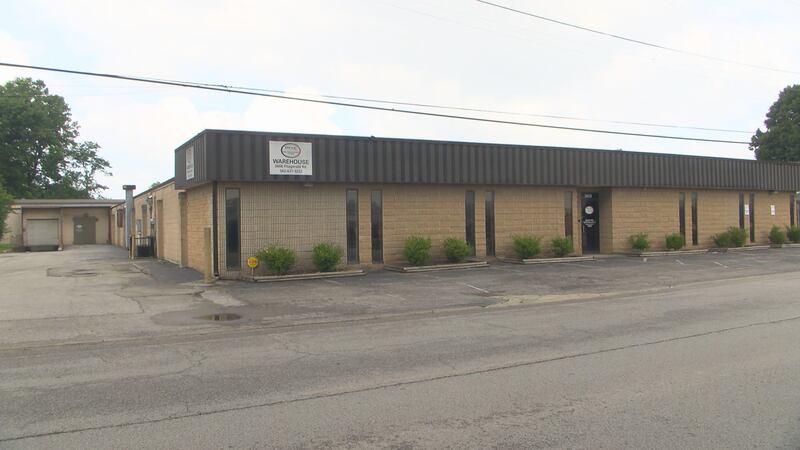 Published: Jul. 3, 2023 at 2:15 PM EDT
|
Updated: Jul. 3, 2023 at 2:16 PM EDT
LOUISVILLE, Ky. (WAVE) – The Jefferson County Coroner's Office has released the names of two people who died from injuries sustained in a workplace accident.
The incident happened Tuesday around 3 p.m. at Dine Company warehouse in the 3800 block of Fitzgerald Road.
Deputy Fire Chief Colonel Joseph Bowman with PRP Fire said crews were called to respond to what was reported as a medical incident involving two people who suffered head trauma.
Multiple first-responding crews arrived and found 60-year-old Christopher Baril and 55-year-old Hugh Doty Jr. in critical condition.
Both were taken to the University of Louisville Hospital. Baril died from his injuries later that Friday.
The coroner said Doty died from his injuries on Saturday.
According to Major Kevin Fletcher of the Louisville Metro Arson Bureau said the men were working on commercial oven equipment when a small explosion happened.
Bowan said it was clear if the equipment had a mechanical failure or not.
Fletcher said the facility buys used commercial kitchen equipment and makes checks and repairs before it is sold at the Dine Preston Highway location.
On Monday, Dine Company - The Restaurant Store released the following statement on their social media:
"Our hearts are heavy and we extend our deepest condolences to the families of Chris Baril and Scott Doty for their passing Friday and Saturday after they were involved in last Tuesday's incident.
Chris and Scott were longtime employees here at Dine Company and they will be truly missed. Our Dine Family grieves alongside the families and so many who have reached out and extended prayers and comfort.
We ask for everyone to continue to pray for the families and to respect their privacy."
(Story continues below)
The explosion is still under investigation by LMPD and Metro Arson.
According to a spokesperson with the Education and Labor Cabinet, the accident was reported by the company to the cabinet's Division of Occupational Safety and Health Compliance and an inspection has been opened.
At this time, the investigation is ongoing and may take up to six months to complete.
To check the status of an investigation, click or tap here.
Copyright 2023 WAVE. All rights reserved.