Rep. Morgan McGarvey tours Dare to Care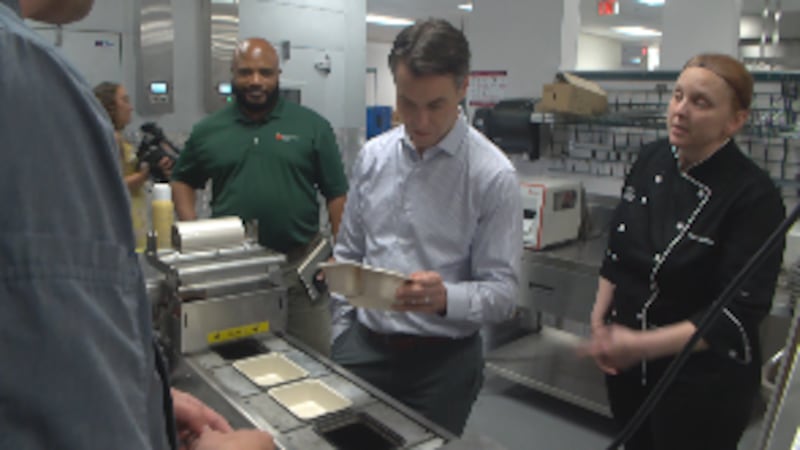 Published: Jul. 5, 2023 at 1:21 PM EDT
LOUISVILLE, Ky. (WAVE) - Rep. Morgan McGarvey (D-Louisville) got a firsthand look at Dare to Care's operations on Wednesday.
McGarvey's visit is a chance for the congressman to gather information ahead of hearings for the 2023 Farm Bill. The current Farm Bill expires in December.
Dare to Care says last week alone, it served 31,000 meals to school-aged kids in Louisville. The numbers increase during summer months.
McGarvey said firsthand experience like this helps to craft policies.
"We can help here with Dare to Care and with programs authorized through the farm bill to make sure that people are not only getting the food they need, but the healthy food they need. Everything from prenatal nutrition to diabetes who are going to doctors' offices and getting those programs."
According to the Congressional Budget Office, the 2023 Farm Bill could be the first trillion-dollar Farm Bill in U.S. history.
Copyright 2023 WAVE. All rights reserved.