Ribbon cutting for AT&T Fiber in Oldham County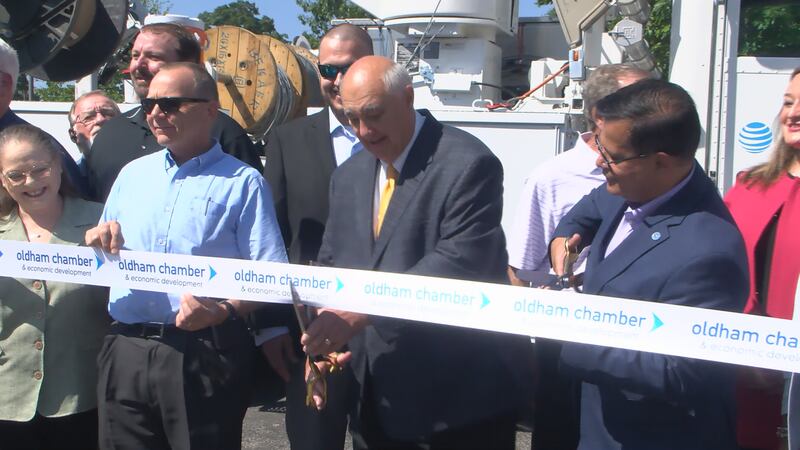 Published: Jul. 12, 2023 at 4:08 PM EDT
LOUISVILLE, Ky. (WAVE) - Homeowners in Oldham County have just joined the hundreds of thousands of Kentuckians who now have access to AT&T Fiber.
The internet provider was alongside state and local leaders at the county's Fiscal Court building for the ribbon cutting of the high-speed internet option.
AT&T Fiber can deliver upload and download speeds of five gigabits per second. Currently, 350,000 customer locations around the state have this internet service available.
This project is part of a $33 million network rollout throughout Oldham County.
"We're really excited to have reached this point in our relationship with AT&T," Oldham County Judge Executive David Voegele said. "We started in March of last year, after about a three-year investigation into who could really provide the best internet service in Oldham County. We looked at a number of companies. AT&T stood out as the most reliable."
Voegele said this project should be done by March 2024.
Copyright 2023 WAVE. All rights reserved.