Conference USA announces WKU's Men's Basketball schedule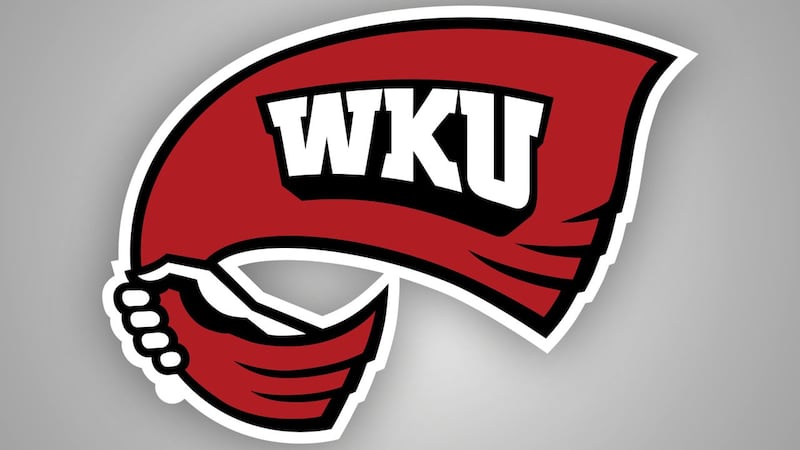 Published: Jul. 17, 2023 at 1:53 PM EDT
BOWLING GREEN, Ky. (WBKO) - Conference USA announced the full men's basketball league schedule on Monday, including WKU's slate of games.
With nine total teams in CUSA for the 2023-24 season, the campaign includes home and away contests against every conference member, with 16 league games overall.
WKU's CUSA schedule begins with the four new member schools.
The Hilltoppers will kick off the new year with new league opponent Liberty at home in E.A. Diddle Arena on Jan. 6.
It will be the first-ever meeting between WKU and the Flames.
WKU will then travel to Sam Houston on Wednesday, Jan. 10, taking on the Bearkats for the first time in program history.
The Tops will return home for a Saturday game against the Jacksonville State Gamecocks on Jan. 13.
It will be the first time the teams have met since 2016, and WKU will look to defend a perfect 3-0 program record against Jax State.
The Hilltoppers will head west to play New Mexico State on Jan. 18 followed by UTEP on the Jan. 20.
WKU is 9-1 all-time against New Mexico State and 1-1 in Las Cruces, N.M.
WKU will begin a three-game homestand on Thursday, Jan. 25, facing off against a familiar CUSA opponent in FIU.
The homestand will continue into February as the Hilltoppers play Sam Houston on Feb. 1 and the Middle Tennessee Blue Raiders on Feb. 3.
The 145th meeting between WKU and MTSU will conclude the three-game homestand.
WKU will travel to Louisiana Tech on Wednesday, Feb. 7 before heading to Jacksonville State on Feb. 10.
It will be the first time the Hilltoppers have ever played the Gamecocks in Jacksonville, Ala.
UTEP will visit E.A. Diddle Arena on Feb. 15 and WKU will look to defend the Tops' perfect 4-0 record against the Miners in Bowling Green.
The Hilltoppers will stay home and play New Mexico State two days later.
Following a week break, WKU will travel 100 miles to Murfreesboro, Tennessee to take on MTSU.
The Hilltoppers' final home game of the season will be played against the Louisiana Tech Bulldogs on Wednesday, Feb. 28.
WKU finishes off the league slate with games at FIU on March 2 and at Liberty on March 9.
The Conference USA Men's Basketball Championship will be played March 12-16 in Huntsville, Alabama at Propst Arena.
It's the ninth location to host the CUSA Men's Basketball Championship in league history.
The first three seasons WKU was in CUSA (2015-17), the championship was also held in Alabama at Legacy Arena in Birmingham.
Copyright 2023 WBKO. All rights reserved.