Firefighter arrested for arson following multiple fires in Arizona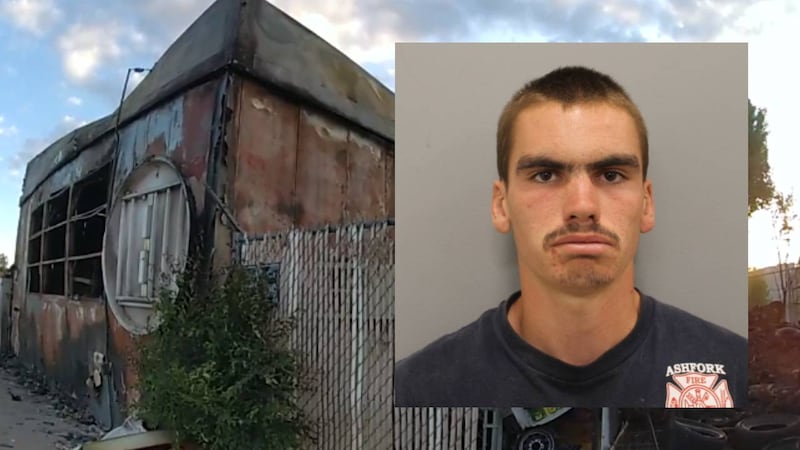 Published: Jul. 22, 2023 at 4:43 AM EDT
ASH FORK, Ariz. (3TV/CBS 5/Gray News) - An Ash Fork, Arizona, firefighter has been arrested after Yavapai County deputies say he started several fires over the past few months.
Karson Nutter, 18, is accused of starting fires in the Ash Fork area as well as others in Coconino County.
Deputies from the sheriff's offices in Yavapai and Coconino counties have been searching for the person responsible for a series of arsons, including four structure fires and four wildfires.
Fires were set at the Mobil gas station in Ash Fork twice, as well as two others at the Yavapai County-owned cemetery, according to authorities.
In Coconino County, two abandoned homes were destroyed by fire in Kaibab Estates West and two wildfires were set on Forest Service Road 124.
In June, investigators began to suspect Nutter was involved after they say he provided "deceptive and misleading information" about the fires.
Deputies interviewed Nutter again following a small fire on Thursday. That's when he allegedly admitted to setting seven of the eight fires.
He reportedly told investigators that his reasons for starting the fires included boredom, retaliation against a former employee, because some abandoned homes were ugly and that he was "chasing a thrill."
Nutter was booked into the Yavapai County Sheriff's Office Detention Center on three counts of arson to a structure, aggravated criminal damage and five counts of false reporting to law enforcement.
Other charges are expected to be filed in Coconino County.
Copyright 2023 KTVK/KPHO via Gray Media Group, Inc. All rights reserved.