City of St. Matthews to host 'Wilt Week' in honor of officer injured in mass shooting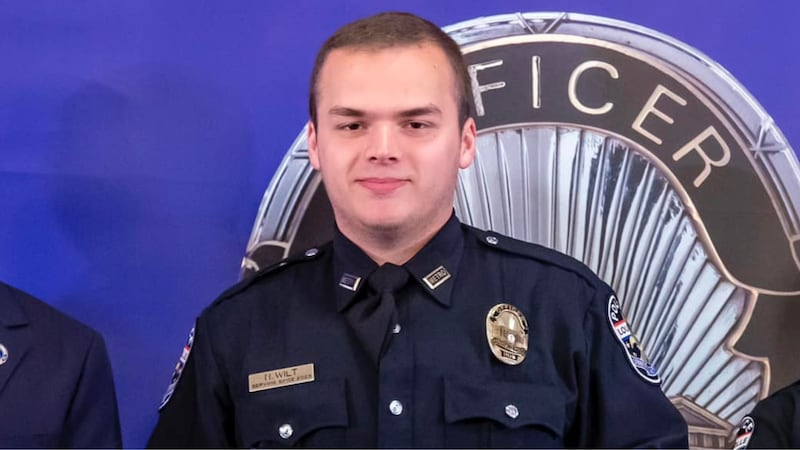 Published: Jul. 24, 2023 at 8:03 PM EDT
LOUISVILLE, Ky. (WAVE) - The city of St. Matthews is encouraging the community to come together for a week-long fundraiser for Officer Nick Wilt and his family.
Wilt was seriously injured on April 10 while responding to the Old National Bank mass shooting in downtown Louisville.
The fundraiser will be held Wednesday, Aug. 2 through Friday, Aug. 4 with the goal of raising money for Wilt's recovery and medical bills.
Wilt Week will kick off on Monday, Aug. 1 at the St. Matthews Police National Night Out with donation and collection booths.
Some Texas Roadhouse locations in Louisville will also be participating in Wilt Week by donating 100% of their profits for the day to the LMPD Foundation in honor of Wilt.
For more information about Wilt Week, click or tap here. To make a donation to Wilt and his family, click or tap here.
The LMPD Foundation and organizers will also be hosting an online silent auction, with auction items on Display Thursday, Aug. 3 during Family Fun Night.
Money collected from all events will be presented to Officer Wilt and his family on Saturday, August 5th at the St. Matthews Potato Festival.
Copyright 2023 WAVE. All rights reserved.