Man charged with burglary of Oldham Co. school, damaging nearby homes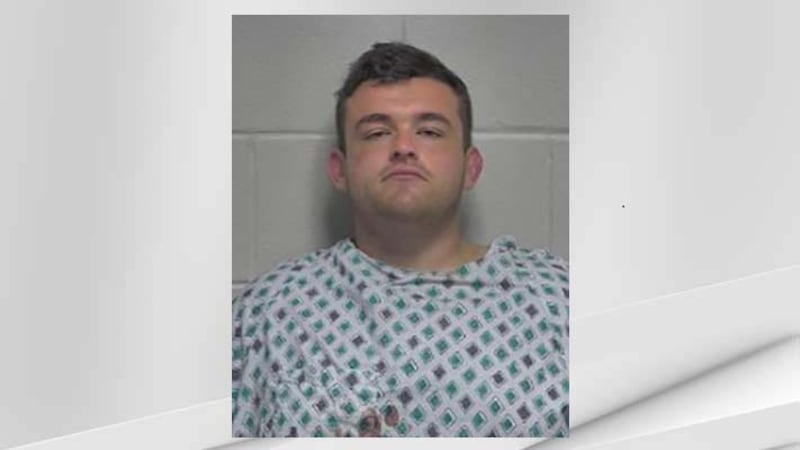 Published: Jul. 31, 2023 at 1:16 PM EDT
PROSPECT, Ky. (WAVE) – A man charged with being high on drugs while driving his car into several buildings and breaking into an elementary school is being held on multiple charges.
Shawn Allen Hovekamp, 28, of Taylorsville, Ky., was booked into the Oldham County Detention Center on four counts of wanton endangerment, one of those involving a police officer. He is also facing two counts of burglary along with single counts of operating a vehicle under the influence, reckless driving, criminal mischief and fleeing or evading police in a motor vehicle.
Around 5 p.m. Saturday, Oldham County police were called to the Hill Crest neighborhood about a car swerving across the roadway. Another 911 call reported the car had struck a garage in the 3000 block of Albrecht Drive before driving away. Callers then told police the car was on Farmview Court, and the driver was inside the vehicle.
After officers arrived, they approached the car and ordered Hovekamp to get out. He instead put the car into gear and sped off nearly hitting a police officer. The arrest report says the speeding car went into a neighboring yard. The car nearly struck multiple people, including children.
Police searched the neighborhood for the car before someone told them it was at Goshen Elementary School on Ridgemoor Dr. Officers found the vehicle in the back of the school and glass from an entry door of the school broken and bloody.
Two officers found Hovekamp in a room and took him into custody. He was treated by EMS for his injuries but was also taken to UofL Hospital after officers determined he was under the influence of drugs. Police obtained a search warrant to have blood drawn from Hovekamp for testing.
Hovekamp is scheduled to be arraigned in Oldham District Court today. His initial bond was set at $20,000 cash.
Copyright 2023 WAVE. All rights reserved.