Behind the Forecast: Is rain becoming heavier?
Listen to Science Behind the Forecast with Meteorologist Tawana Andrew every Friday on 89.3 WFPL at 7:45 a.m. and on Spotify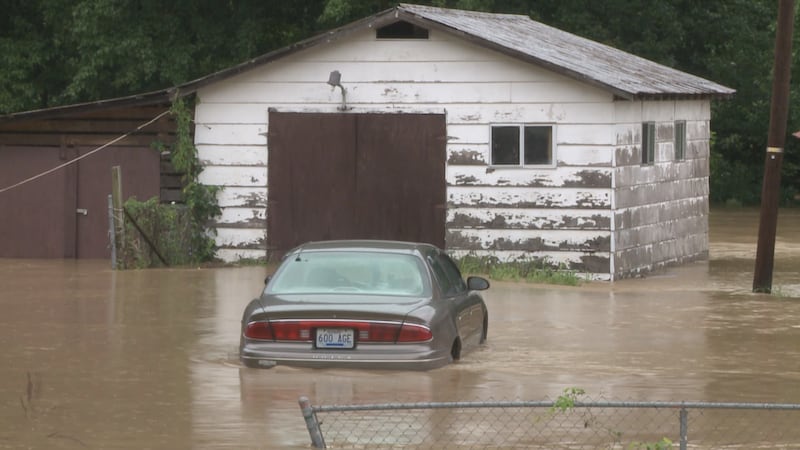 Published: Aug. 4, 2023 at 9:28 AM EDT
LOUISVILLE, Ky. (WAVE) - Is heavy rain becoming the norm? For many people across the United States, the answer is yes.
The American Meteorological Society defines the rainfall rate as "a measure of the intensity of rainfall by calculating the amount of rain that would fall over a given interval of time if the rainfall intensity were constant over that time-period." The rate is represented in length per unit of time (inches per hour).
A recent study found that rainfall intensity has increased across the United States - the most significant increase seen in the Southwest and Central U.S.
More intense rainfall means increased totals in a shorter period, leading to flooding and landslides.
A warming climate enhances the potential for heavy rainfall. For every 1°F of warming, air can hold 4% more moisture. Since the United States has warmed around 2.5°F, the atmosphere can hold about 10% more water vapor. Most water vapor contributing to this rainfall flows into the U.S. from the Gulf of Mexico.
Another recent study found that around 20% of the U.S. population can now expect a 1-in-100-year storm every 25 years. A 1-in-100-year storm is an event with a 1 percent chance of happening in any given year. Parts of Kentucky and Indiana could see these extreme rain events once a decade. In the past year, portions of western (July 2023) and eastern (July 2022) Kentucky have seen historic flooding. In September 2022, parts of southern Indiana saw significant flooding that washed away homes and killed one person. The study also found that Louisville could see flooding rains nine times more often.
As of the beginning of August 2023, preliminary data shows 50 people have died from flooding in the United States this year so far; 32 of those were driving. While heat is still the number one weather-related killer, flooding is still a close second.
Copyright 2023 WAVE. All rights reserved.