Tyson Foods closing 4 chicken processing plants in cost-cutting move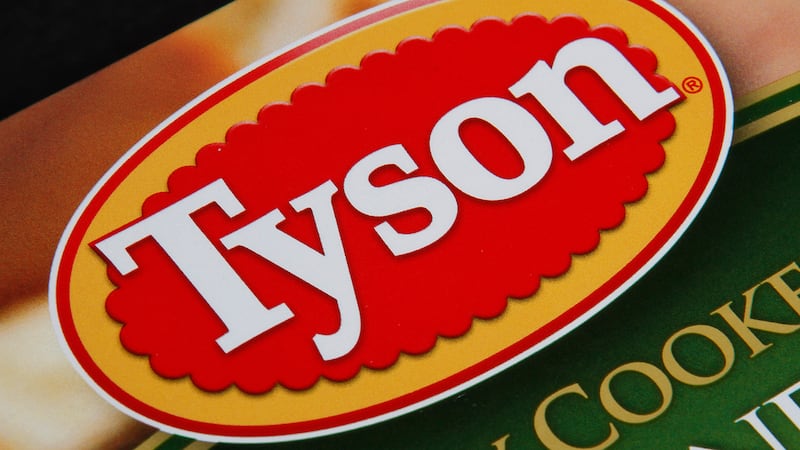 Published: Aug. 7, 2023 at 9:29 AM EDT
(AP) - Tyson Foods Inc. is closing four chicken processing plants as it looks to lower costs.
The company said Monday that the plants being closed are located in North Little Rock, Arkansas; Corydon, Indiana; Dexter, Missouri and Noel, Missouri.
Tyson said that it will shift production to other facilities and halt operations at the four plants in the first two quarters of fiscal 2024. The company currently estimates having $300 million to $400 million in total charges, based on a preliminary analysis.
Tyson launched a plan in fiscal 2022 where it targeted $1 billion in productivity savings by the end of fiscal 2024. The company said that it realized more than $700 million of savings in fiscal 2022, which partially offset the impacts of inflationary market conditions. Tyson topped its $1 billion target in the second quarter of fiscal 2023, more than a year ahead of its plan.
In May Tyson posted a surprise loss in its second quarter and cut its sales forecast due to the cost of plant closures and layoffs.
Tyson has been trying to cut costs over the past several months. It closed its corporate offices in Chicago and South Dakota late last year and consolidated its workforce in Arkansas. In March it announced the closure of two plants in Arkansas and Virginia in order to better use available capacity at other facilities.
Tyson laid off 15% of its senior leadership and 10% of its corporate workers in April as it faces steep inflation on labor, grain and other inputs.
The company also reported its fiscal third-quarter financial results on Monday. Tyson posted a loss of $417 million, or $1.18 per share, for the period ended July 1. A year earlier it earned $750 million, or $2.07 per share.
The current quarter included a goodwill impairment charge of $448 million.
Removing asset impairment charges and restructuring costs, the Springdale, Arkansas-based company earned 15 cents per share. That's well below the 34 cents per share analysts polled by Zacks Investment Research expected.
Revenue totaled $13.14 billion, down from $13.5 billion a year ago.
Tyson still anticipates fiscal 2023 revenue in a range of $53 billion to $54 billion. Analysts surveyed by FactSet expect revenue of $53.74 billion.
Shares dropped 8% before the market open.
Copyright 2023 The Associated Press. All rights reserved.