NFL team owner charged in Louisville sexual assault cases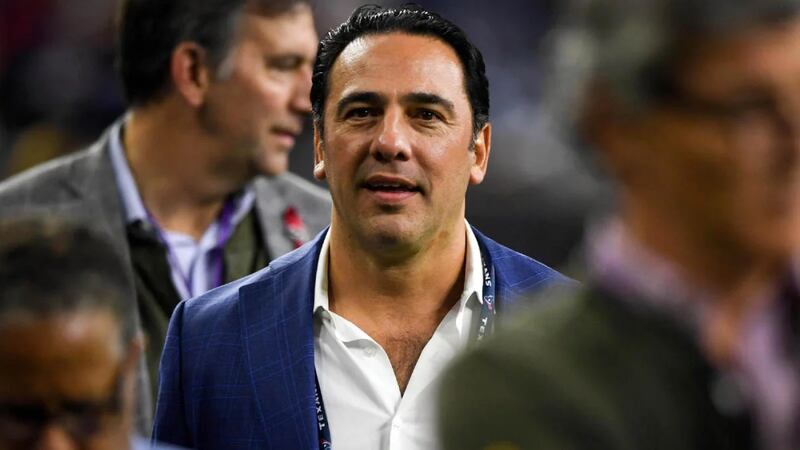 Published: Aug. 8, 2023 at 11:27 AM EDT
LOUISVILLE, Ky. (WAVE) – A minority owner of the NFL Houston Texans is facing criminal charges after being indicted by a Jefferson County grand jury for rape and sexual abuse.
A direct indictment against Enrique Javier Loya, 54, was returned by the grand jury on May 10, 2023, charging him with one count of rape, five counts of sexual abuse first degree and one count of sexual abuse third degree.
Loya was taken into custody on May 15, 2023, after a warrant was issued for his arrest. According to the indictment, the crimes Loya is accused of happened "on or about May 16, 2022″ and involved four victims.
The rape and the sexual abuse first degree charges says Loya engaged in intercourse of sexual contact "through the use of forcible compulsion." The sexual abuse third degree charge says Loya made sexual contact with his victim without her consent.
Loya was arraigned in Jefferson Circuit Court on May 15 and a not guilty plea was entered. He posted a $50,000 cash bond. His next court appearance is a pretrial conference scheduled for Aug. 22.
The Texans organization released the following statement regarding Loya's status with the team:
"We are aware of the serious charges filed in the Commonwealth of Kentucky against Javier Loya, one of our outside limited partners. We have agreed with Mr. Loya that while these charges are pending, he will remove himself entirely from any team or League activities."
Copyright 2023 WAVE. All rights reserved.