Anger in Frankfort after scathing new allegations at juvenile detention center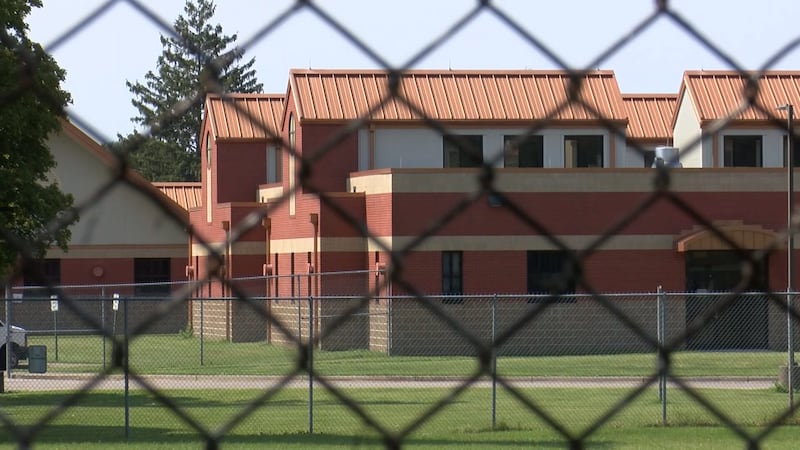 Published: Aug. 9, 2023 at 10:43 PM EDT
CAMPBELL COUNTY, Ky. (WAVE) - The Senate Judiciary Chair is "furious" over new allegations at yet another of Kentucky's Juvenile Detention Center exposed by WAVE News Troubleshooters.
This time the claims include a criminal investigation by Kentucky State Police into a former Corrections Officer at the Campbell County facility having sexual relationships with the underage detainees.
"The public and this General Assembly are appalled by the horrific stories about some of our most vulnerable and troubled youth in the Department of Juvenile Justice," Senator Whitney Westerfield said. "The situation presented in last night's reports has sadly become the new normal and is entirely preventable. I'm furious with the lack of leadership on display and the administration's unwillingness to prioritize accountability."
A spokesperson for Kentucky's Justice Cabinet, Morgan Hall stated the accused officer, 29-year-old Neil Moorman was fired June 7.
She said the DJJ did not know of the allegations until May 31st and that they called Kentucky State Police that same day.
However, according to multiple sources, other employees had already reported their concerns about Moorman which included an alleged kissing incident with one of the teens and "love letters" found in the girls' dorms.
The timeline also frustrated Westerfield who stated the administration was asked during a public meeting earlier this year if it knew of other incidents.
It appears either the administration was not forthcoming or a troubling degree of poor communication within DJJ remains.
Westerfield did not specify the date of that public hearing. However, Governor Andy Beshear, the Justice Cabinet's Secretary, Kerry Harvey, and the Department of Juvenile Justice's Commissioner, Vikki Reed all spoke publicly about the Campbell County facility on June 15, one week after Moorman was fired.
During those public comments, Beshear and Harvey both spoke about the staffing difficulties at the Campbell facility as the reason for it being placed on limited operations and for moving the detainees. There was zero mention of any criminal investigation or Moorman's firing.
"We are really in a crisis right now," Jessica Feierman, the Senior Managing Director at the Juvenile Law Center in Philadelphia told WAVE News Troubleshooters.
Her organization provides legal advocacy for incarcerated youth around the country. She said appalling conditions have been reported throughout the United States.
"It's really, truly heartbreaking to know that young people are facing violence and that we as the adults in their lives haven't yet taken enough action to protect them," Feierman said.
Part of the problem she explained is an iron curtain.
"They certainly don't have access to call the media, to call an attorney, and those of us who are worried on their behalf don't have a way to get in touch with them either," she said.
That's not the only obstacle.
"If they get to visit with their parents or a phone call with their parents, they are afraid to say out loud what they're experiencing because they're afraid of retaliation," Feierman said.
WAVE News Troubleshooters has spoken with parents of youth who were being held at the facilities in Jefferson and Adair Counties. Parents did express concerns they were not able to visit their children, or even speak to them over the phone because the facility was on lockdown for weeks at a time.
"The mediocre management and lack of oversight the current leadership exhibits has to change so the culture in the DJJ can change," Westerfield said. "The legislature stepped up significantly by meeting the administration's funding request during the 2023 legislative session after a young girl was raped at the Adair County facility. This latest report indicates you can't simply throw money at a situation as dire as this. The caring professionals, devoted public servants, not to mention the children in their charge, need genuine leadership and accountability."
Several legislative members have called on Beshear to fire Reed, but he has so far declined to do so.
His office has not responded to our request for comment Tuesday.
Copyright 2023 WAVE. All rights reserved.