Denton Floyd dedicates Villas of Jeffersonville Clubhouse to Old National Bank victim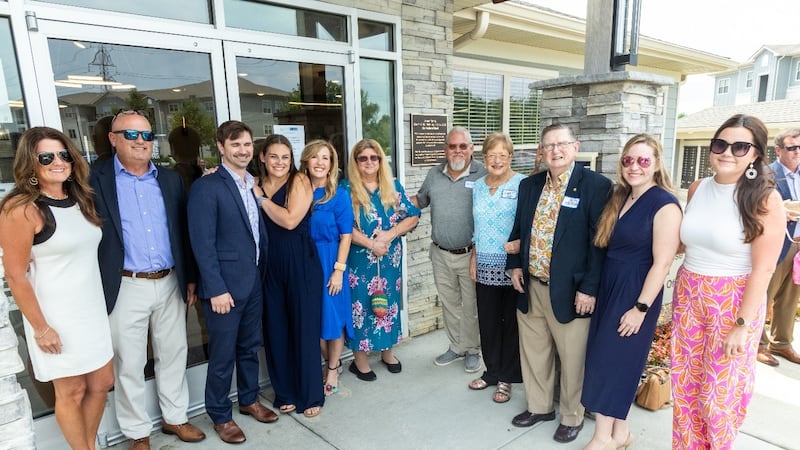 Published: Aug. 11, 2023 at 12:25 PM EDT
JEFFERSONVILLE, Ind. (WAVE) - Denton Floyd Real Estate Group made a special dedication in honor of one of the Old National Bank shooting victims.
On July 18, the Villas of Jeffersonville Clubhouse was dedicated in memory of James "Jim" Tutt, Jr.
Jim was a senior vice president at Old National Bank when he was shot and killed on April 10.
(Story continues below)
"Jim was not only a great business partner, but he was also a great friend," Denton Floyd Co-Founder and Partner Tommy Floyd said. "I still think about Jim often and reflect on his significant impact on so many people's lives."
According to the release, Tutt had a vision for the Villas of Jeffersonville, playing a critical role in its success since it was constructed in 2020.
The Villas are the first Class A apartment community built in Jeffersonville in the last 20 years.
A plaque was placed on the clubhouse in remembrance of Tutt.
Part of the inscription reads, "May his legacy inspire us all to aspire, achieve, and create an impact beyond the confines of our lives and always cherish his memory in all our endeavors."
Copyright 2023 WAVE. All rights reserved.