Ballard looking to turn page following heartbreaking loss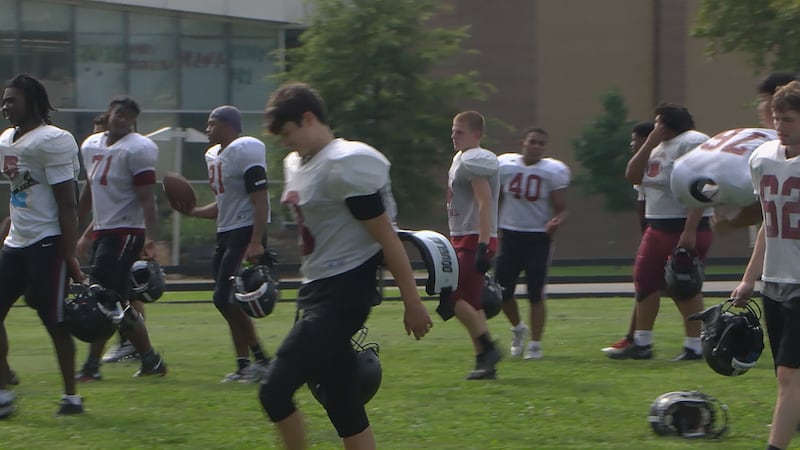 Published: Aug. 16, 2023 at 11:54 PM EDT
LOUISVILLE, Ky. (WAVE) - The 2023 football season is being looked at as a fresh start for Ballard High School.
Ballard was knocked off by Male in the Semifinals of the Class 6A playoffs after fumbling from their own one-yard line, leading to a Male touchdown and a devastating 24-20 loss.
A year after losing in heartbreaking fashion, the Bruins said they are determined to make another deep playoff run.
"The mantra is still the same," Head Coach Adrian Morton said. "Our goal is to be 1-0 every week."
The bad taste in the mouth hasn't quite gone away for the Bruins following the loss to Male.
"We don't like talking about it too much," Running Back Journey Wyche said.
"It was crushing," Linebacker Jaxson Liening said. "One moment you're up and the next you're down, you can't take anything for granted."
"We harped on it a little bit, but you've got to move past it," Morton said.
The Bruins said they are focused on getting back to where they were a year ago.
"I think this team knows what it takes to be great," Liening said.
"We have guys stepping up, being leaders, trying to pave the way for the young guys," Wyche said.
The Bruins are led by 14 returning starters that say they are seeking a better finish to their season.
"I think we're very focused on vengeance and making it farther than we did last year, kind of a comeback season," Liening said.
"It's a new team, a new identity, same goals, and we are just going to go out here and focus on playing Southwestern this week and trying to come home victorious," said Morton.
"It wasn't a mistake what we did last year," Wyche said. "We're coming."
The Bruins open their season on the road Friday against Southwestern.
Copyright 2023 WAVE. All rights reserved.