Man arrested after police say he chained woman to floor in Park Hill neighborhood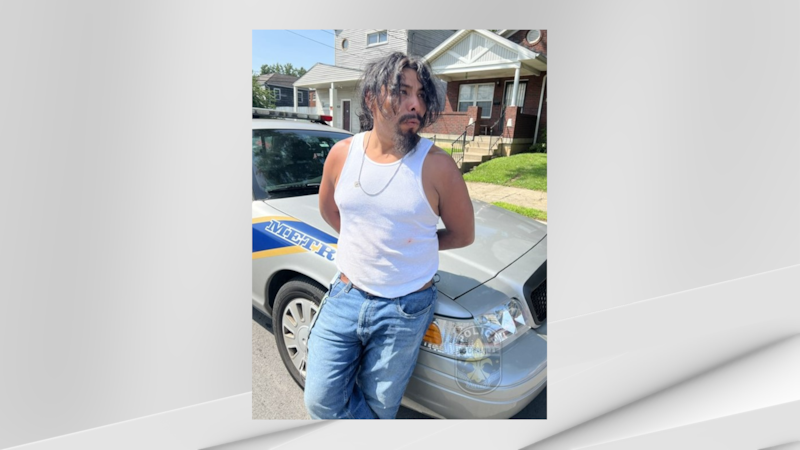 Published: Aug. 18, 2023 at 5:35 PM EDT
LOUISVILLE, Ky. (WAVE) - A Louisville man was arrested after police said he chained a woman to the floor inside a Park Hill home.
Moises May, 36, was charged with one count of kidnapping, intimidating a participant in the legal process, wanton endangerment, assault, terroristic threatening and harassment.
LMPD said on Wednesday, around 7 p.m., officers were called to a home in the 1700 block of Bolling Avenue after calls came in from neighbors reporting a woman screaming for help.
Officers arrived and saw a woman in distress from the second-story window. After realizing the front door to the home had been barricaded, officers used a ladder to climb to the second-floor window and saw the woman chained to the floor.
Police said the chain was bolted to the floor with screws and was secured around her neck by a MasterLock.
Officers ripped the chain from the floor and rescued the woman from the home. She was immediately treated by first responders.
An arrest report said on Monday, the woman and May had a verbal argument that became physical.
May allegedly grabbed the victim and held her down on the bathroom floor while he took a machete to cut off the majority of her hair.
May also hit the woman and then she left. When she came back to the home on Wednesday to get her belongings, May locked the doors with a deadbolt only he had a key to, trapping her inside.
The arrest report said May forced the woman to take off some of her clothes and told her, "You're gonna get it tonight. I told you the next time you leave and don't come home, I'd kill you." He also slapped her.
Afterward, he took her upstairs and chained her, telling her that he was going to kill her.
May left the home with her chained and took her phone with him, so she couldn't call for help. The woman was able to bust open a window and scream for help.
Police said the woman and May have a child together.
May appeared in court on Saturday and pleaded not guilty. His bond was set at $100,000 and he is scheduled to reappear in court Aug. 28.
Copyright 2023 WAVE. All rights reserved.