JCPS makes improvements on bus transportation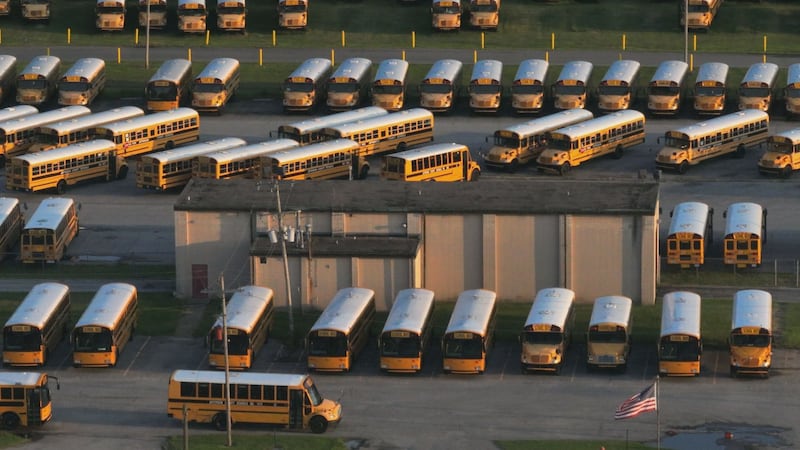 Published: Aug. 18, 2023 at 8:29 PM EDT
LOUISVILLE, Ky. (WAVE) - JCPS dropped off its last student at 7:43 p.m. on Friday, which is comparable to the first day of school in 2022, according to a release.
School officials said there were only 17 students left on buses at 7:15 p.m.
"Our bus drivers and staff did a phenomenal job getting tens of thousands of students safely to and from school today," JCPS superintendent Marty Pollio said. "The short-term adjustments we put in place were successful and we continue to work on more substantial, long-term solutions. I'm pleased with the effort and look forward to welcoming our high school students back on Monday.
JCPS made multiple short-term fixes so that transportation goes smoother than it did on Wednesday, the original first day of school, according to the release. Those fixes include the following:
Contracting with Miller Transportation for 20 more school buses and drivers

Adding more employees for the 485-RIDE hotline

Having cans and other vehicles to take kids home who got on a wrong bus

Adding an app that allows JCPS employees to know where buses were during their routes so that late arrivals can be identified and parents notified

Having more staff at bus compounds to help with communication
Copyright 2023 WAVE. All rights reserved.