Baptist Health La Grange employees growing produce on-site to address food insecurity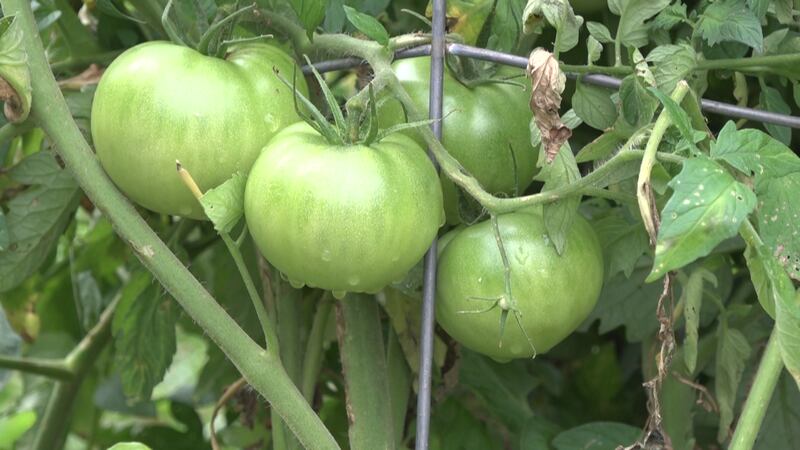 Published: Aug. 20, 2023 at 2:14 PM EDT
LA GRANGE, Ky. (WAVE) - A group of Baptist Health La Grange employees are volunteering their time to grow fresh produce at the hospital garden in an effort to address food insecurity.
Baptist Health La Grange is helping people in Oldham, Henry, and Trimble County have access to fruits and vegetables by tending a large garden in the hospital's courtyard known as the Genesis Garden.
The Genesis Garden was started in 2014 with a grant and donations from the hospital's medical staff and includes seasonal favorites such as root vegetables, leafy greens, cucumbers, zucchini, tomatoes, and a variety of herbs.
Lisa Houle, director of respiratory care at Baptist Health La Grange, led the project this year. She said it has been rewarding to see the impact the produce has on patients.
"We've had several staff members identify needs of patients and come to me, and we've gone out that morning and harvested, providing something for those patients to take home, and they're all smiles when they get it," Houle said.
More than 400 pounds of fresh produce has been donated to those in need so far this summer.
The release said the food is given directly to patients with an identified need or distributed through the Hope Health Clinic, a non-profit organization that provides low-cost healthcare to patients with no insurance or deductibles they cannot afford.
Copyright 2023 WAVE. All rights reserved.