JCPS says all students dropped off after first day back for all grade levels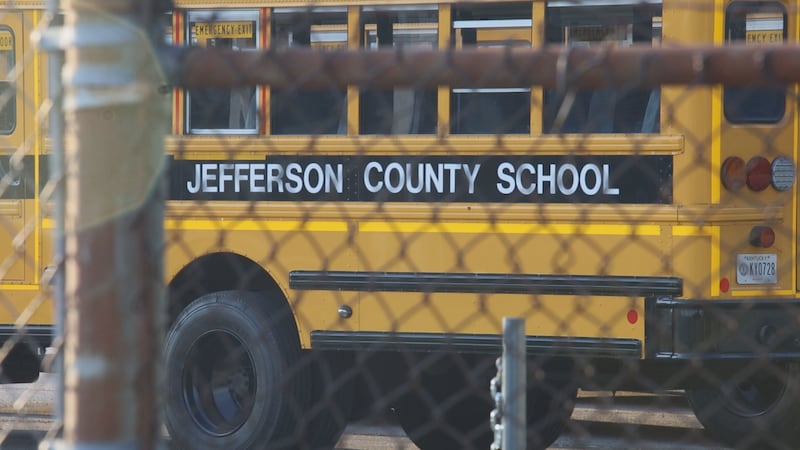 Published: Aug. 21, 2023 at 9:16 PM EDT
LOUISVILLE, Ky. (WAVE) - Jefferson County Public Schools shared all buses were cleared by 7:48 p.m. Monday.
This was the first day the district welcomed students of all grade levels back in over 10 days.
"We were glad to see our high students back in classes today," JCPS superintendent Dr. Marty Pollio said. "I'm proud of our staff who hustled to make sure every child safely arrived at school and got to their bus stops home. While there were some hiccups, just as there are during the first week of school each year, I'm proud of the dedication of our JCPS team. We also want to again thank our families for their continuing patience as we work through these transportation issues."
Since the first day of school on Aug. 9, JCPS has been working to revise its transportation plan, after the last student was dropped off at 9:58 p.m.
JCPS has employed a number of short-term fixes in an effort to make transportation run smoother, including:
Contracting with Miller Transportation for 20 additional school buses and drivers.

Adding dozens of employees to man the 485-RIDE hotline.

Deploying vans and other vehicles to take kids home who wound up on a wrong bus.

Adding an app allowing JCPS employees to know where buses were located during their routes to identify late buses for parents. The app will be rolled out to families soon.

Increasing staff at bus compounds to assist with communication.
Copyright 2023 WAVE. All rights reserved.