Old Forester announces 12-year-old Birthday Bourbon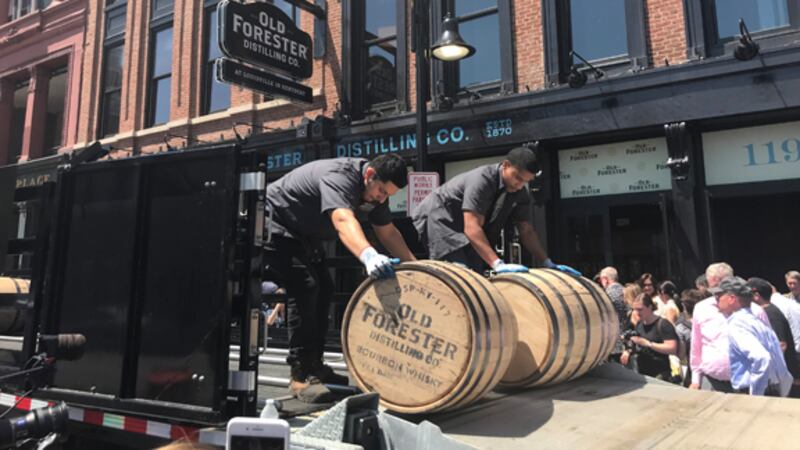 Published: Aug. 23, 2023 at 11:06 PM EDT
LOUISVILLE, Ky. (WAVE) - Old Forester has announced the annual release of their Birthday Bourbon, according to a release.
Old Forester said the Birthday Bourbon bottles will be available for purchase at select retailers. The bottles will also be available at the Old Forester Distillery in Louisville through a national sweepstakes that runs from Aug. 24 through Aug. 30.
Winners of the sweepstakes will be chosen on Sept. 2, officials said. Bottles can be picked up between Sept. 8 through Dec. 23.
According to the release, the 12-year-old Birthday Bourbon has a rich, aged-leather color with an aroma of bright candied citrus and floral overtones giving way to turbinado sugar and roasted coffee beans as cedar and charred oak round out the nose. The bourbon is said to taste of subtle citrus with heavy notes of hark honey, molasses and charred oak.
For more information, click or tap here.
Copyright 2023 WAVE. All rights reserved.